Your all-in-one digital marketing partner from London, Helping small to large businesses, Globally.
Top Digital Marketing Agency from London
.
Where Excellence in Digital Happens
Unlike other digital marketing agencies you may encounter, we're not exclusively targeting giant corporations. At Krypton IT Services, we welcome businesses of all sizes.
Why? Because we firmly believe that even a small business can achieve greatness. You don't need a £1 million budget. With a dedicated team extension by your side, the right strategy to drive results, and consistent communication, we are confident this approach will lead to success.
The key to our marketing magic lies in understanding your business, your target audience, and what truly matters to you and your team. We go beyond being a standard marketing agency; our mission is to provide unwavering support.
No confusing jargon, no guesswork, just intelligent decisions based on data and expert insights.
What Drives Our Digital Minds
.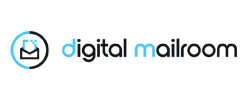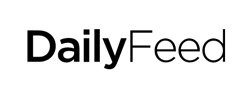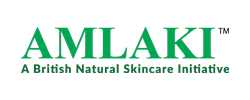 Check Out Our 5 Star Reviews
.
I highly recommend Mahfuzul for his exceptional expertise and proven track record in PPC campaign management.During our time working together, Mahfuzul consistently demonstrated a deep understanding of PPC strategies and tactics. His knowledge of industry tools and trends was always up-to-date, and he was able to quickly adapt to changes in the PPC landscape.What sets Mahfuzul apart, however, is his unwavering commitment to delivering excellent results for his clients. He managed to exceed expectations and achieve impressive results. He also has a keen eye for identifying opportunities to improve campaigns and drive even better results.Overall, I highly recommend Mahfuzul to anyone needing a skilled and results-driven PPC professional.
Mahfuzul and his team did a great job positioning one of our SaaS products on the UK market. In addition, they were responsible for digital sales on a CPA level through paid and organic search channels. As a result, they achieved a stable and sustainable funnel for lead acquisition. He is also a pleasant and reliable professional that every company wants to collaborate with.
Dude, I gotta say, Mahfuz and his team at Krypton IT Services really blew my mind with their website development skills. We needed a fresh website from the ground up, and these guys totally nailed it. They listened closely to our needs and not only made an amazing site but also totally captured the vibe we were going for.Even though we thought we knew a thing or two about website building, their mad expertise was next-level and really made our site stand out. Working with Mahfuz was a blast, and I'll definitely hit them up again for any future website projects. Highly recommend these cats!
I have been closely connected to this business since very soon after it's inception. Mahfuz and his team are fantastic. If you are looking for a transparent, effective and supportive addition to your marketing division..you need to book a call with these guys!! Absolute ROCKSTARS!
I was struggling doing my page boost with good output. But after getting service from krypton IT services i m getting best output Alhamdulillah. Responses Are amazing.Thank you for making my business life so easy. Thank you the Team💜
I'm thrilled to recommend Krypton IT Services to anyone looking to maximize their advertising returns. Mahfuz and his team provided exceptional service, and Mahfuz's Facebook ads campaign was a game-changer for our business. We started seeing a hike in our sales volume from social media channels and our website from week one. Thanks for all the great work!
I had the pleasure of working with Mahfuz and his team on the social marketing campaign for my e-commerce business, Shirinoku Ltd. I must say they did a fantastic job. Their communication was exceptional, always prompt to respond and act on our requests. Moreover, the return on ad spend (ROAS) was impressive, which made us extremely satisfied with their performance. I would highly recommend Mahfuz and his team for any social marketing needs!
Mahfuz and his team at Krypton IT Services are true professionals. Their deep knowledge of advertising best practices and friendly service made for an exceptional experience. Mahfuz's Facebook ads campaign started generating a hike in our sales volume from social media channels and our website from week one. I highly recommend them!
I had a fantastic experience working with Krypton IT Services. Mahfuz's Facebook ads campaign was highly effective and brought in a hike in our sales volume from social media channels and our website from the very first week. I highly recommend their services to anyone looking to maximize their advertising returns. Thanks again, Mahfuz!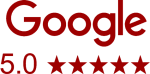 A Digital Marketing Agency Unlike Any Other
.
We understand that small and medium-sized businesses (SMEs) come in various shapes and sizes, just like ours. However, they all share one thing in common: a strong determination to work towards a common goal.
Maybe you have a great idea that you want to bring to life. Or perhaps you're already handling your own marketing strategy within your company and you're seeking expert assistance to take it to the next level. Rest assured, we understand your situation. No matter where your business stands, we are a digital marketing agency equipped with the necessary tools to help you achieve your business's full potential.
Take a look at our success stories, meet our diverse team with different backgrounds, and schedule a conversation to learn more about how we can collaborate with you to boost your business's growth.
While we could spend endless time discussing our services and values, there's nothing quite like hearing from someone who has experienced working with us firsthand. So, if you're eager to gain insight into our collaboration, allow us to share the testimonial of one of our esteemed clients.
Emilia, the proprietor of National Tea Ltd, has been partnering with us for the past 18 months to drive the growth of her business.
Throughout our journey together, we have developed a profound understanding of Emilia's aspirations and the unique dynamics of National Tea Ltd. By amplifying their paid marketing initiatives and providing strategic guidance, we have successfully aided Emilia in realizing her revenue objectives.
Frequently Asked Questions
.