Amazon Sponsored Advertising
Maximize your ad visibility on Amazon, the world's largest ecommerce platform! Krypton IT Services excels in managing Amazon sponsored ads, enabling you to reach your desired audiences with effective product, brand, video, or remarketing ads that generate impressive ROI. Contact us now to kickstart your Amazon advertising journey.
Why Do You Need an Agency ?
Are you looking to maximize your success on the world's largest ecommerce platform? If so, then you need the expertise and guidance of a specialized agency for Amazon PPC ads. At Krypton IT Services, we understand the intricacies of Amazon's advertising platform, and we're here to help you achieve outstanding results.
Running Amazon PPC ads requires a deep understanding of the platform's algorithms, rules, and best practices. Our team of experts has the knowledge and experience to navigate this complex landscape, ensuring that your ads reach the right audience and generate exceptional ROI.
By partnering with Krypton IT Services, you gain access to our strategic approach to campaign setup and optimization. We conduct in-depth keyword research, create compelling ad copy, and fine-tune targeting options to maximize your ad's visibility and effectiveness. Our continuous optimization efforts ensure that your campaigns stay ahead of the competition, delivering higher conversions and increased sales.
Effective budget management is another critical aspect of successful Amazon PPC advertising. Our agency will carefully allocate your budget, optimizing keyword bids and targeting parameters to get the most out of every dollar you spend. With our data-driven approach, you can rest assured that your budget is utilized efficiently, driving the highest possible return on investment.
As your trusted partner, we provide comprehensive performance analysis and detailed reports. Our team tracks key metrics, offers valuable insights, and presents you with actionable recommendations to refine your Amazon PPC strategy. This data-driven approach empowers you to make informed decisions, unlocking new opportunities for growth and success.
London's Best Amazon PPC Agency: Your Ultimate eCommerce Solution
When it comes to Amazon PPC advertising, Krypton IT Services is a trusted agency that can help you achieve outstanding results. With a massive customer base, Amazon provides a vast opportunity to reach and engage your target audience effectively.
Our team of experts understands the intricacies of Amazon PPC advertising and can help you connect with customers who are actively searching for products like yours. We have the knowledge and experience to optimize your campaigns, ensuring that your ads are shown to the right audience at the right time.
Through comprehensive keyword research and analysis, we can identify the most relevant and high-converting keywords for your products. By strategically bidding on these keywords, we can increase your ad visibility and drive qualified traffic to your listings.
Furthermore, our agency stays up-to-date with the latest Amazon advertising trends and best practices. We continuously monitor and optimize your campaigns, making data-driven decisions to improve performance and maximize your return on investment.
With our specialized expertise in Amazon PPC, we can help you navigate the complexities of the platform, optimize your ad spend, and ultimately drive more sales for your business. Partner with Krypton IT Services and unlock the full potential of Amazon PPC advertising.
How can Krypton help with Amazon sponsored ads?
Our team of experienced marketers conducts comprehensive keyword research to identify the most relevant and high-performing keywords for your products. We utilize advanced keyword research tools and techniques to ensure that your campaign targets the right audience and maximizes your visibility on Amazon.
With our expertise in Amazon PPC advertising, we can create well-structured and highly optimized campaigns for your products. We develop compelling ad copy and implement effective bidding strategies to help you achieve optimal results and drive maximum return on investment (ROI).
Krypton IT Services understands the intricacies of product targeting on Amazon. We can help you determine the best targeting options for your campaign, whether it's manual targeting based on specific keywords or ASINs, or automatic targeting to leverage Amazon's algorithm. Our goal is to ensure that your ads reach the most relevant audience and generate high-quality traffic.
Our team closely monitors the performance of your Amazon PPC campaign and provides ongoing optimization to improve its effectiveness. We analyze key metrics, such as CTR, conversion rate, and ROAS, and make data-driven adjustments to maximize campaign performance. This includes refining keyword bids, tweaking ad copy, and implementing other optimization strategies to continually improve your campaign's results.
We know there are a plenty of Amazon PPC Agencies in London to choose from, here's why our clients love us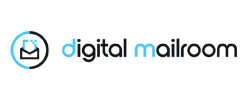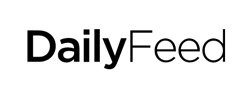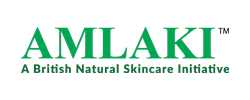 Check Out Our 5 Star Reviews
.
I highly recommend Mahfuzul for his exceptional expertise and proven track record in PPC campaign management.During our time working together, Mahfuzul consistently demonstrated a deep understanding of PPC strategies and tactics. His knowledge of industry tools and trends was always up-to-date, and he was able to quickly adapt to changes in the PPC landscape.What sets Mahfuzul apart, however, is his unwavering commitment to delivering excellent results for his clients. He managed to exceed expectations and achieve impressive results. He also has a keen eye for identifying opportunities to improve campaigns and drive even better results.Overall, I highly recommend Mahfuzul to anyone needing a skilled and results-driven PPC professional.
Mahfuzul and his team did a great job positioning one of our SaaS products on the UK market. In addition, they were responsible for digital sales on a CPA level through paid and organic search channels. As a result, they achieved a stable and sustainable funnel for lead acquisition. He is also a pleasant and reliable professional that every company wants to collaborate with.
Dude, I gotta say, Mahfuz and his team at Krypton IT Services really blew my mind with their website development skills. We needed a fresh website from the ground up, and these guys totally nailed it. They listened closely to our needs and not only made an amazing site but also totally captured the vibe we were going for.Even though we thought we knew a thing or two about website building, their mad expertise was next-level and really made our site stand out. Working with Mahfuz was a blast, and I'll definitely hit them up again for any future website projects. Highly recommend these cats!
I have been closely connected to this business since very soon after it's inception. Mahfuz and his team are fantastic. If you are looking for a transparent, effective and supportive addition to your marketing division..you need to book a call with these guys!! Absolute ROCKSTARS!
I was struggling doing my page boost with good output. But after getting service from krypton IT services i m getting best output Alhamdulillah. Responses Are amazing.Thank you for making my business life so easy. Thank you the Team💜
I'm thrilled to recommend Krypton IT Services to anyone looking to maximize their advertising returns. Mahfuz and his team provided exceptional service, and Mahfuz's Facebook ads campaign was a game-changer for our business. We started seeing a hike in our sales volume from social media channels and our website from week one. Thanks for all the great work!
I had the pleasure of working with Mahfuz and his team on the social marketing campaign for my e-commerce business, Shirinoku Ltd. I must say they did a fantastic job. Their communication was exceptional, always prompt to respond and act on our requests. Moreover, the return on ad spend (ROAS) was impressive, which made us extremely satisfied with their performance. I would highly recommend Mahfuz and his team for any social marketing needs!
Mahfuz and his team at Krypton IT Services are true professionals. Their deep knowledge of advertising best practices and friendly service made for an exceptional experience. Mahfuz's Facebook ads campaign started generating a hike in our sales volume from social media channels and our website from week one. I highly recommend them!
I had a fantastic experience working with Krypton IT Services. Mahfuz's Facebook ads campaign was highly effective and brought in a hike in our sales volume from social media channels and our website from the very first week. I highly recommend their services to anyone looking to maximize their advertising returns. Thanks again, Mahfuz!