Leading Copywriting Agency
Strategic Copywriting: Making Your Brand Memorable.
Effective copywriting goes beyond engaging your audience; it transforms your brand from being easily forgotten to becoming a household name.To achieve this, you require compelling copy that leaves a lasting impact and drives impressive results. That's where our expertise as a professional copywriting agency comes into play.
Copywriting Agency From London
Effective Copy that Stands Out
Building your brand's presence goes beyond capturing attention with creative visuals; it hinges on the way your brand communicates.
In today's saturated business landscape, true originality is hard to come by. However, the key lies in doing things differently and surpassing the competition.
Why Choose a Copywriting Agency?
Why Choose a Copywriting Agency?
Here's why.
You only have about six seconds to capture your audience's attention. That's the time it takes for them to decide if they're interested in what you offer.
Every time your advertisement, website, article, or blog post is seen, it's an opportunity. A chance to captivate, inspire, and resonate.
Whether it's part of a social media advertising campaign to enhance your brand awareness or you need expert SEO content for a web development project, copywriting is a vital tool in building a successful business. It plays a significant role in crafting a well-designed customer journey.
That's why investing in a copywriting agency can take your business to new heights. By delivering savvy and insight-driven copy to the right audience, you can make a maximum impact.
Your copy represents your business's voice, and if it fails to address your customers' needs, it won't meet their pain points.
Moreover, your copy is your most powerful weapon in the constant battle for your prospects' attention.
When written by industry experts at our copywriting agency in London, the right copy can generate more links and social media shares for your business. It effectively communicates why customers should choose your product or service over the competition.
With countless voices vying for attention on the internet, good copy informs readers why they should select you. Great copy removes any doubt and makes the choice obvious.
Results for your business
How Our Copywriting Agency in London Delivers Results
If you don't have a blog on your website, you're overlooking a valuable opportunity. Blog creation comes in various forms, such as 'how-to' guides or well-researched articles, depending on your objective. They can be informative, provide insights, and most importantly, help customers get acquainted with your brand.
Blogs are not just visually appealing content; they also contribute to SEO. Our team of highly experienced copywriters can boost your search rankings by incorporating the right keywords during the blog creation process.
As a part of your website, a blog serves as a crucial pillar for structure and plays a significant role in your brand positioning. Throughout the blog creation process, we ensure that every detail reflects your brand's values and identity.
Backlinks, the unsung heroes of SEO, are blog posts located on external websites. If you haven't integrated backlinks into your digital strategy, we highly recommend you continue reading…
Backlinks are designed to enhance your online authority by creating a network of references that lead back to your website. The more positive references you receive, the better for your online presence, don't you agree?
Similar to the process of creating blogs, backlinks are written in a tone that aligns with the host site. They cover topics relevant to your business and help establish your brand as an authoritative figure in your industry. This spreads awareness about your offerings and solidifies your position in the market.
Through building relationships with various websites that host blogs and articles, we have the ability to place your content on trustworthy platforms, ultimately improving your search engine ranking.
Unleash Your Story through Engaging Website Copy
Let Your Brand Shine!
Your website copy is the perfect platform to showcase your unique story. It should captivate and inform your customers, highlighting what sets you apart from the competition.
Whether you're starting from scratch or expanding your website to reach a wider audience, our team can craft compelling copy that grabs attention and tells your brand's narrative.
Your website copy should seamlessly align with your blog creation plans, encapsulating your unique selling points (USPs) and brand values. It plays a crucial role in your SEO performance and contributes to creating a seamless customer journey.
We specialize in writing copy that resonates with people. By addressing your customers' pain points and emphasizing your unique value proposition, we delve straight into the core of your brand's essence. This task may seem daunting, but we're confident in our ability to deliver.
Don't underestimate the impact of social media copy—it's more than just visuals. It plays a crucial role in reaching new audiences and driving engagement across various platforms like TikTok, Instagram, and Twitter.
In today's fast-paced world, where attention spans are short, captivating copy is paramount. To grab attention and stop the scroll, we specialize in crafting engaging and concise copy that resonates with the specific audience on each platform.
Social media copy should strike a balance between being contemporary and staying true to your brand's unique voice. As seasoned professionals managing social media accounts across diverse industries, we excel at adopting your tone of voice and leveraging our expertise to create copy that attracts new followers and cultivates loyal customers.
We know there are a plenty of Copywriting Agencies in London to choose from, here's why our clients love us
Why Choose Us as Your Trusted Copywriting Agency?
Unlock Your Business Potential!
When it comes to finding the perfect angle, our London-based copywriting agency goes above and beyond. We dive deep into your competitive market, your customers, and your industry, conducting thorough competitor analysis and content audits.
Being among the top copywriting agencies means more than just delivering outstanding copy or nailing the right tone of voice. It's about truly understanding what your customers crave to hear.
We specialize in crafting copy that resonates with your audience, based on insightful analysis. Our unique content adds value to your customers' experience, while our smart SEO strategies boost your online visibility.
Our team of experts knows what works, where it works, and when it works. Whether it's captivating web copy, engaging social media posts, conversion rate optimization, or impactful email marketing—we've got you covered.
We don't believe in creativity without tangible results. Our talented wordsmiths skillfully blend the art of selling, the precision of intelligent marketing strategies, and the spark of genuine creativity.
That's where we find the sweet spot—the perfect balance that leads to increased sales and measurable success.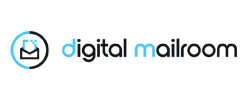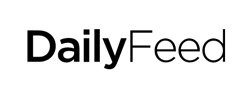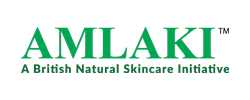 Check Out Our 5 Star Reviews
.
Top Paid Social Media Agency form London
I highly recommend Mahfuzul for his exceptional expertise and proven track record in PPC campaign management.During our time working together, Mahfuzul consistently demonstrated a deep understanding of PPC strategies and tactics. His knowledge of industry tools and trends was always up-to-date, and he was able to quickly adapt to changes in the PPC landscape.What sets Mahfuzul apart, however, is his unwavering commitment to delivering excellent results for his clients. He managed to exceed expectations and achieve impressive results. He also has a keen eye for identifying opportunities to improve campaigns and drive even better results.Overall, I highly recommend Mahfuzul to anyone needing a skilled and results-driven PPC professional.
Mahfuzul and his team did a great job positioning one of our SaaS products on the UK market. In addition, they were responsible for digital sales on a CPA level through paid and organic search channels. As a result, they achieved a stable and sustainable funnel for lead acquisition. He is also a pleasant and reliable professional that every company wants to collaborate with.
Dude, I gotta say, Mahfuz and his team at Krypton IT Services really blew my mind with their website development skills. We needed a fresh website from the ground up, and these guys totally nailed it. They listened closely to our needs and not only made an amazing site but also totally captured the vibe we were going for.Even though we thought we knew a thing or two about website building, their mad expertise was next-level and really made our site stand out. Working with Mahfuz was a blast, and I'll definitely hit them up again for any future website projects. Highly recommend these cats!
I have been closely connected to this business since very soon after it's inception. Mahfuz and his team are fantastic. If you are looking for a transparent, effective and supportive addition to your marketing division..you need to book a call with these guys!! Absolute ROCKSTARS!
I was struggling doing my page boost with good output. But after getting service from krypton IT services i m getting best output Alhamdulillah. Responses Are amazing.Thank you for making my business life so easy. Thank you the Team💜
I'm thrilled to recommend Krypton IT Services to anyone looking to maximize their advertising returns. Mahfuz and his team provided exceptional service, and Mahfuz's Facebook ads campaign was a game-changer for our business. We started seeing a hike in our sales volume from social media channels and our website from week one. Thanks for all the great work!
I had the pleasure of working with Mahfuz and his team on the social marketing campaign for my e-commerce business, Shirinoku Ltd. I must say they did a fantastic job. Their communication was exceptional, always prompt to respond and act on our requests. Moreover, the return on ad spend (ROAS) was impressive, which made us extremely satisfied with their performance. I would highly recommend Mahfuz and his team for any social marketing needs!
Mahfuz and his team at Krypton IT Services are true professionals. Their deep knowledge of advertising best practices and friendly service made for an exceptional experience. Mahfuz's Facebook ads campaign started generating a hike in our sales volume from social media channels and our website from week one. I highly recommend them!
I had a fantastic experience working with Krypton IT Services. Mahfuz's Facebook ads campaign was highly effective and brought in a hike in our sales volume from social media channels and our website from the very first week. I highly recommend their services to anyone looking to maximize their advertising returns. Thanks again, Mahfuz!