Twitter Advertising Agency
At Krypton IT Services, a seasoned Twitter Advertising Agency, we specialize in helping you discover your target audience on Twitter and make a significant impact with concise messaging.
For Small-To-Medium Sized Businesses
In the dynamic realm of post-iOS 14 era, Twitter Ads continue to thrive as a powerful platform, with a vast user base of active individuals. As a reliable Twitter advertising agency, Krypton IT Services is committed to assisting you in reaching your target audience through compelling ads that drive real results. With our expertise, we'll help you make a lasting impact and achieve your advertising goals on Twitter.
Twitter Advertising That Does More
Tailored For Your Businesses Growth
Unlock the true potential of Twitter advertising with Krypton IT Services. With millions of active users and a constant stream of tweets, standing out can be a challenge. But Twitter offers unique opportunities for businesses to connect with their audience. Research shows that Twitter followers are more likely to purchase from brands they follow, making it an ideal platform to build a loyal following and drive high returns.
Our expert team understands the dynamics of Twitter and knows how to deliver your message effectively without being overly promotional. We create campaigns that capture the essence of your brand's personality, leveraging the platform's reactionary and immediate nature to spark engagement and creativity.
As social media advertising specialists, we help you break through the noise and connect with valuable users. Our integrated approach combines organic and paid strategies tailored to your goals, whether it's raising awareness, nurturing relationships, or driving conversions. Stay ahead of the curve with our innovative Twitter advertising strategies that set you apart from the competition.
Why Advertise On Twitter?
Harness the power of Twitter advertising with Krypton IT Services. Engage your audience, highlight your unique selling points, and create lasting connections. Paid advertising on Twitter can drive immediate revenue, but building an organic following requires authenticity and active account management.
Our team of organic social specialists will optimize your profile to attract new followers and increase brand awareness. We'll engage with other users, leverage trending topics, and create compelling content based on a strategic Twitter content calendar designed specifically for your target audience.
When advertising on Twitter, it's crucial to convey a clear message, establish your brand identity, and maintain a cohesive aesthetic. With limited character space, our in-house creatives excel at crafting captivating and concise copy that tells your brand story effectively. Let us help you maximize the impact of your Twitter advertising campaign.
At Krypton IT Services, we understand the power of Twitter's unique ad formats. With limited space, we deliver compelling and captivating content that leaves users wanting more.
Our Twitter Advertising Experts excel at creating promoted tweets that seamlessly integrate into users' newsfeeds. By utilizing analytics, we precisely target specific and relevant audiences with customized ads. This allows us to optimize promotions and achieve your desired key performance indicators (KPIs) effectively.
Promoted Tweets and other ad formats on Twitter feature a clear and concise call to action, keeping users focused and engaged. Our data-driven approach and creative expertise ensure that these short and simple ads have a lasting impact on your audience. Trust us to deliver effective campaigns that drive results.
Promoted profiles play a crucial role in your audience's newsfeed. At Krypton IT Services, a trusted Twitter Advertising Agency, we leverage the insights derived from analytical tools to discover new potential audiences who are highly likely to engage with your brand. This effective approach allows you to swiftly build a strong online following and reap the benefits of an actively involved audience.
By utilizing promoted profile ads on Twitter, you extend your influence long after users have clicked that follow button. This leads to enhanced engagement and a sustainable return on investment (ROI) over the long term. Partner with us to maximize your Twitter advertising potential and achieve lasting results.
Looking to make a statement and ignite conversations? Look no further than Twitter advertisements, the ultimate catalyst for achieving just that.
Promoted Trends take center stage in users' timelines, the 'Explore' tab, and the app, granting unparalleled exposure. However, to ensure you're reaching the right audience with the right message, strategic planning is crucial. At Krypton IT Services, our dedicated team conducts extensive research and testing of hashtags, interests, and targeted audiences to deliver maximum impact. Trust us to optimize your Twitter advertising campaign for remarkable results.
We know there are a plenty of Twitter Advertising agencies in London to choose from, here's why our clients love us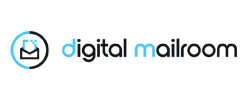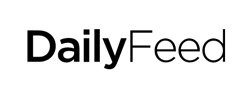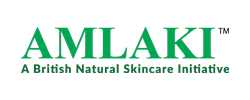 Check Out Our 5 Star Reviews
.
Top Paid Social Media Agency form London
I highly recommend Mahfuzul for his exceptional expertise and proven track record in PPC campaign management.During our time working together, Mahfuzul consistently demonstrated a deep understanding of PPC strategies and tactics. His knowledge of industry tools and trends was always up-to-date, and he was able to quickly adapt to changes in the PPC landscape.What sets Mahfuzul apart, however, is his unwavering commitment to delivering excellent results for his clients. He managed to exceed expectations and achieve impressive results. He also has a keen eye for identifying opportunities to improve campaigns and drive even better results.Overall, I highly recommend Mahfuzul to anyone needing a skilled and results-driven PPC professional.
Mahfuzul and his team did a great job positioning one of our SaaS products on the UK market. In addition, they were responsible for digital sales on a CPA level through paid and organic search channels. As a result, they achieved a stable and sustainable funnel for lead acquisition. He is also a pleasant and reliable professional that every company wants to collaborate with.
Dude, I gotta say, Mahfuz and his team at Krypton IT Services really blew my mind with their website development skills. We needed a fresh website from the ground up, and these guys totally nailed it. They listened closely to our needs and not only made an amazing site but also totally captured the vibe we were going for.Even though we thought we knew a thing or two about website building, their mad expertise was next-level and really made our site stand out. Working with Mahfuz was a blast, and I'll definitely hit them up again for any future website projects. Highly recommend these cats!
I have been closely connected to this business since very soon after it's inception. Mahfuz and his team are fantastic. If you are looking for a transparent, effective and supportive addition to your marketing division..you need to book a call with these guys!! Absolute ROCKSTARS!
I was struggling doing my page boost with good output. But after getting service from krypton IT services i m getting best output Alhamdulillah. Responses Are amazing.Thank you for making my business life so easy. Thank you the Team💜
I'm thrilled to recommend Krypton IT Services to anyone looking to maximize their advertising returns. Mahfuz and his team provided exceptional service, and Mahfuz's Facebook ads campaign was a game-changer for our business. We started seeing a hike in our sales volume from social media channels and our website from week one. Thanks for all the great work!
I had the pleasure of working with Mahfuz and his team on the social marketing campaign for my e-commerce business, Shirinoku Ltd. I must say they did a fantastic job. Their communication was exceptional, always prompt to respond and act on our requests. Moreover, the return on ad spend (ROAS) was impressive, which made us extremely satisfied with their performance. I would highly recommend Mahfuz and his team for any social marketing needs!
Mahfuz and his team at Krypton IT Services are true professionals. Their deep knowledge of advertising best practices and friendly service made for an exceptional experience. Mahfuz's Facebook ads campaign started generating a hike in our sales volume from social media channels and our website from week one. I highly recommend them!
I had a fantastic experience working with Krypton IT Services. Mahfuz's Facebook ads campaign was highly effective and brought in a hike in our sales volume from social media channels and our website from the very first week. I highly recommend their services to anyone looking to maximize their advertising returns. Thanks again, Mahfuz!