Local SEO is all about tailoring SEO strategies to reach a specific local audience. It's a way for businesses, both physical and digital, to promote themselves to customers and prospects in their local area. At Krypton IT Services, we specialize in local SEO to help businesses connect with their local audience and boost their online visibility in the targeted area.
Local SEO is exactly what it sounds like: SEO on a smaller scale.
Krypton IT Services specializes in providing exceptional local SEO services in London. Our team employs effective strategies to optimize your online presence and improve visibility for location-specific searches. By targeting relevant keywords and implementing tactics such as optimizing your website content, managing your Google My Business listing, and acquiring local citations, we ensure that your business ranks higher in local search results.
With our expertise in local SEO, we help businesses in London attract more local customers and drive growth in their target market. Trust Krypton IT Services for reliable and results-driven local SEO services in London.
Krypton IT 's Local SEO Services
Krypton IT Services is an SEO agency that excels in local SEO. We possess extensive expertise in optimizing your company's visibility in local business listings, Google Maps, and Google SERPs, all through a comprehensive SEO strategy.
Our team of SEO experts and consultants develop tailored campaigns to maximize your business's commercial opportunities, both in the short and long term. Through our local SEO approach, we drive consistent growth in your digital presence, resulting in increased website traffic, a stronger local presence, and a unified digital marketing strategy.
Here's a brief overview of the local SEO services provided by Krypton IT Services:
We know there are a plenty of Local SEO Agencies in London to choose from, here's why our clients love us
Local SEO Specialist Support
London's Premier Local SEO Agency: Your Ultimate Solution
Krypton IT Services specializes in local SEO support. SEO efforts extend across various channels, especially within a specific local area.
To achieve optimal results, you need an agency well-versed in social media signals, inbound links, and online business directory listings. Our comprehensive local SEO package covers campaign planning, execution, and project improvement, all coordinated seamlessly.
With the expertise of our SEO team, supported by our web developers, creative departments, and project managers, we deliver end-to-end accountability and technical support.
Our local SEO marketing services are managed in-house, providing you with a single point of contact for strategy, assets, and analytics. No need to deal with multiple vendors or freelancers from different time zones. We ensure a cohesive and collaborative workflow.
Rest assured, our knowledgeable consultants stay up-to-date with the latest local SEO tips and best practices. This includes incorporating factors like directory listings, positive reviews, and social media signals into our local search engine process.
With Krypton IT Services, your potential customers are within easy reach.
At Krypton IT Services, we employ a systematic and data-driven approach to achieve SEO success, starting by optimizing your brand presence across various interconnected applications within Google's suite.
Google automatically shares your business data from the Google My Business account with crucial online marketing channels, such as:
Google Maps.
Local 3-packs.
Knowledge panels.
Google Posts.
SERP carousels.
However, it's essential to claim, set up, and optimize your Google My Business profile appropriately to ensure accurate transfer and presentation of information, including addresses, services, and the number of locations.
With our expertise, every Google search engine results page (SERP) becomes the primary entry point for your business. When searchers are in need, they can easily find and connect with you through our effective strategies.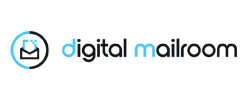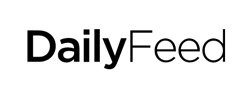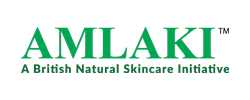 Check Out Our 5 Star Reviews
.
I highly recommend Mahfuzul for his exceptional expertise and proven track record in PPC campaign management.During our time working together, Mahfuzul consistently demonstrated a deep understanding of PPC strategies and tactics. His knowledge of industry tools and trends was always up-to-date, and he was able to quickly adapt to changes in the PPC landscape.What sets Mahfuzul apart, however, is his unwavering commitment to delivering excellent results for his clients. He managed to exceed expectations and achieve impressive results. He also has a keen eye for identifying opportunities to improve campaigns and drive even better results.Overall, I highly recommend Mahfuzul to anyone needing a skilled and results-driven PPC professional.
Mahfuzul and his team did a great job positioning one of our SaaS products on the UK market. In addition, they were responsible for digital sales on a CPA level through paid and organic search channels. As a result, they achieved a stable and sustainable funnel for lead acquisition. He is also a pleasant and reliable professional that every company wants to collaborate with.
Dude, I gotta say, Mahfuz and his team at Krypton IT Services really blew my mind with their website development skills. We needed a fresh website from the ground up, and these guys totally nailed it. They listened closely to our needs and not only made an amazing site but also totally captured the vibe we were going for.Even though we thought we knew a thing or two about website building, their mad expertise was next-level and really made our site stand out. Working with Mahfuz was a blast, and I'll definitely hit them up again for any future website projects. Highly recommend these cats!
I have been closely connected to this business since very soon after it's inception. Mahfuz and his team are fantastic. If you are looking for a transparent, effective and supportive addition to your marketing division..you need to book a call with these guys!! Absolute ROCKSTARS!
I was struggling doing my page boost with good output. But after getting service from krypton IT services i m getting best output Alhamdulillah. Responses Are amazing.Thank you for making my business life so easy. Thank you the Team💜
I'm thrilled to recommend Krypton IT Services to anyone looking to maximize their advertising returns. Mahfuz and his team provided exceptional service, and Mahfuz's Facebook ads campaign was a game-changer for our business. We started seeing a hike in our sales volume from social media channels and our website from week one. Thanks for all the great work!
I had the pleasure of working with Mahfuz and his team on the social marketing campaign for my e-commerce business, Shirinoku Ltd. I must say they did a fantastic job. Their communication was exceptional, always prompt to respond and act on our requests. Moreover, the return on ad spend (ROAS) was impressive, which made us extremely satisfied with their performance. I would highly recommend Mahfuz and his team for any social marketing needs!
Mahfuz and his team at Krypton IT Services are true professionals. Their deep knowledge of advertising best practices and friendly service made for an exceptional experience. Mahfuz's Facebook ads campaign started generating a hike in our sales volume from social media channels and our website from week one. I highly recommend them!
I had a fantastic experience working with Krypton IT Services. Mahfuz's Facebook ads campaign was highly effective and brought in a hike in our sales volume from social media channels and our website from the very first week. I highly recommend their services to anyone looking to maximize their advertising returns. Thanks again, Mahfuz!