LinkedIn Advertising Agency
Establish strong and enduring connections. Employ data-driven, innovative advertising to reach working professionals and industry experts on the leading B2B network available.
With over 400 million B2B users across the globe
Consider this. While advertising on platforms like Facebook and Google offers extensive reach, creative flexibility, and global exposure for many businesses, precise targeting is crucial for B2B organizations. To secure clicks and convert prospects into loyal clients, delivering the right message to the right user is vital.
With over 400 million users worldwide, LinkedIn stands as the top platform for professionals. When paired with our creative and results-oriented strategies as a LinkedIn marketing agency, you'll question why you hadn't utilized this platform earlier.
Why You Need A LinkedIn Marketing Agency
Tailored For Your Businesses Growth
LinkedIn offers unparalleled opportunities that set it apart from other platforms. While relatively new in the advertising landscape, its ambition to become the leading B2B network is undeniable.
However, merely tapping into this vast market is often insufficient to establish your B2B business as a prominent industry player. What you truly need are tailored strategies that yield tangible results. You require creative insights and the expertise to connect your business with the right audience at the right moment.
That's where Krypton IT Services excels.
As a seasoned LinkedIn marketing agency, we prioritize sectors, companies, and decision-makers who can truly impact your business. Our in-house experts dive deep into understanding your business and its industry landscape, crafting innovative LinkedIn marketing solutions that seamlessly integrate into your broader strategy.
A Platform Designed for Professionals
LinkedIn advertising is rapidly gaining popularity as user behavior evolves and expands. With our LinkedIn advertising services, we can effectively manage your brand's communication with customers. We leverage the creative flexibility of text and sponsored ads, as well as targeted inMail ads, to deliver personalized messages directly to valuable users' inboxes.
To ensure your business remains competitive, we utilize industry insights, competitor analysis, and our own marketing expertise to align our creative strategies with your business goals and key performance indicators (KPIs).
Our campaigns are tailored to establish enduring connections between your audience and your business.
LinkedIn offers unique opportunities, especially for B2B businesses, targeting valuable demographics not found on other social media platforms.
With its developed and sophisticated marketing capabilities, LinkedIn has the potential to deliver substantial ROI and significant differences in brand performance, considering the higher value of B2B conversions.
As a LinkedIn Advertising Agency, Krypton IT Services specializes in establishing connections and increasing impressions among valuable individuals, expanding and nurturing your foundational audience. We excel in optimizing both individual profiles and brand/company accounts to leverage the full potential of this platform.
Our approach to LinkedIn advertising goes beyond conventional methods, combining creativity with data-driven insights. We align our campaigns with your operational objectives to ensure we achieve the desired outcomes.
LinkedIn allows precise audience targeting based on job title, seniority, company size, industry, location, education level, and connections. Furthermore, utilizing input data enables us to reconnect with lost leads and reignite interest in your brand.
LinkedIn Paid Ads is a rapidly growing channel, driven by evolving user behavior on the platform.
At Krypton IT Services, our in-house experts specialize in crafting and executing innovative campaigns tailored specifically to your business and the unique opportunities LinkedIn offers.
With LinkedIn Ad creative, we have full control over how your brand communicates and expands its reach to customers. Whether it's through text and sponsored ads, allowing for content flexibility and evoking emotions, or inMail ads delivering targeted, exclusive messages directly to users' inboxes, or dynamic ads that personalize promotions for individuals. The choice of ad format depends on your goals and objectives, ensuring optimization and strategic implementation.
Our approach to LinkedIn advertising is centered around continuous innovation and campaign development. We gather valuable data to enhance the performance, reach, and bottom-line impact of your ads throughout our partnership.
The potential of organic reach should never be underestimated. At Krypton IT Services, we collaborate closely with your in-house team to execute a regular, optimized, and impactful organic LinkedIn advertising campaign. And it all starts with compelling content.
We adopt an authoritative and relatable tone to establish your brand as industry experts. A well-researched content calendar ensures that we leverage every industry event and important date to subtly but effectively promote your brand, increase engagement, raise brand awareness, and achieve top-of-the-funnel objectives.
We proactively connect with relevant individuals or explore new audiences based on your goals. As LinkedIn advertising evolves to keep up with competitors like Facebook Ads, we stay ahead of industry developments and create relevant and strategically angled content to drive engagement.
Employee advocacy plays a vital role in organic LinkedIn marketing. Our service aims to showcase your brand's story and make it accessible to a wide audience. We involve your entire team, regardless of size, to comment, create, share their opinions, and showcase their work. This strategy establishes your brand on the ultimate B2B platform.
We know there are a plenty of Facebook ads agencies in London to choose from, here's why our clients love us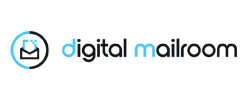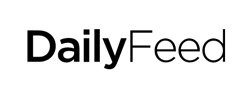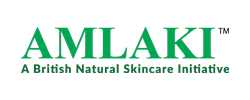 Check Out Our 5 Star Reviews
.
Top Paid Social Media Agency form London
I highly recommend Mahfuzul for his exceptional expertise and proven track record in PPC campaign management.During our time working together, Mahfuzul consistently demonstrated a deep understanding of PPC strategies and tactics. His knowledge of industry tools and trends was always up-to-date, and he was able to quickly adapt to changes in the PPC landscape.What sets Mahfuzul apart, however, is his unwavering commitment to delivering excellent results for his clients. He managed to exceed expectations and achieve impressive results. He also has a keen eye for identifying opportunities to improve campaigns and drive even better results.Overall, I highly recommend Mahfuzul to anyone needing a skilled and results-driven PPC professional.
Mahfuzul and his team did a great job positioning one of our SaaS products on the UK market. In addition, they were responsible for digital sales on a CPA level through paid and organic search channels. As a result, they achieved a stable and sustainable funnel for lead acquisition. He is also a pleasant and reliable professional that every company wants to collaborate with.
Dude, I gotta say, Mahfuz and his team at Krypton IT Services really blew my mind with their website development skills. We needed a fresh website from the ground up, and these guys totally nailed it. They listened closely to our needs and not only made an amazing site but also totally captured the vibe we were going for.Even though we thought we knew a thing or two about website building, their mad expertise was next-level and really made our site stand out. Working with Mahfuz was a blast, and I'll definitely hit them up again for any future website projects. Highly recommend these cats!
I have been closely connected to this business since very soon after it's inception. Mahfuz and his team are fantastic. If you are looking for a transparent, effective and supportive addition to your marketing division..you need to book a call with these guys!! Absolute ROCKSTARS!
I was struggling doing my page boost with good output. But after getting service from krypton IT services i m getting best output Alhamdulillah. Responses Are amazing.Thank you for making my business life so easy. Thank you the Team💜
I'm thrilled to recommend Krypton IT Services to anyone looking to maximize their advertising returns. Mahfuz and his team provided exceptional service, and Mahfuz's Facebook ads campaign was a game-changer for our business. We started seeing a hike in our sales volume from social media channels and our website from week one. Thanks for all the great work!
I had the pleasure of working with Mahfuz and his team on the social marketing campaign for my e-commerce business, Shirinoku Ltd. I must say they did a fantastic job. Their communication was exceptional, always prompt to respond and act on our requests. Moreover, the return on ad spend (ROAS) was impressive, which made us extremely satisfied with their performance. I would highly recommend Mahfuz and his team for any social marketing needs!
Mahfuz and his team at Krypton IT Services are true professionals. Their deep knowledge of advertising best practices and friendly service made for an exceptional experience. Mahfuz's Facebook ads campaign started generating a hike in our sales volume from social media channels and our website from week one. I highly recommend them!
I had a fantastic experience working with Krypton IT Services. Mahfuz's Facebook ads campaign was highly effective and brought in a hike in our sales volume from social media channels and our website from the very first week. I highly recommend their services to anyone looking to maximize their advertising returns. Thanks again, Mahfuz!