A Full-Service Digital PR Agency
We prioritize authenticity and transparency to foster online business growth as a leading Digital PR Agency.
How Digital PR Benefits Your Business
Digital PR plays a crucial role in benefiting your business in several ways. Firstly, it helps to enhance your brand's online visibility and reputation. By strategically crafting and distributing compelling content across various digital platforms, including online publications, social media, and industry blogs, digital PR generates positive exposure for your business. This increased visibility not only attracts a larger audience but also establishes your brand as a trusted authority in your industry.
Secondly, digital PR helps to build strong relationships with your target audience and key influencers. Through engaging content and effective communication strategies, digital PR fosters meaningful connections with your customers, influencers, and industry experts. These relationships can lead to valuable collaborations, endorsements, and partnerships, further expanding your reach and credibility.
Furthermore, digital PR contributes to improving your search engine rankings. By securing high-quality backlinks from reputable websites, digital PR signals to search engines that your brand is trustworthy and relevant. This can lead to higher organic search rankings, increased website traffic, and ultimately, more conversions.
Additionally, digital PR helps to manage and protect your brand's online reputation. By monitoring and responding to online conversations, reviews, and comments, digital PR enables you to address any potential issues promptly and maintain a positive brand image.
In summary, digital PR benefits your business by enhancing online visibility, building relationships, improving search engine rankings, and protecting your brand's reputation. It is an essential component of a comprehensive digital marketing strategy that can drive long-term success and growth for your business.
The vast online landscape has given everyone a platform to express their opinions. However, standing out amidst the noise can be challenging unless you have the right strategies in place.
Digital PR leverages the expanding online presence of media outlets. At Krypton IT Services, we establish connections with webmasters, blog owners, and online journalists. By pitching valuable ideas and featuring articles, we amplify the impact of your online marketing efforts.
Our network of partners extends beyond the expected platforms. You don't need to rely solely on prominent glossy magazines to benefit from digital PR. Our approach is driven by tangible results.
As a proactive digital PR agency in London, we empower your brand to thrive. Moreover, our services help you optimize your marketing budget, as digital PR is highly traceable. Unlike placing ads in newspapers, which often yield immeasurable outcomes, our analytical experts delve into the traffic and authority generated for your website. We assess the real impact and benefits that digital PR brings to your business performance.
Choose Krypton IT Services to tap into the vast potential of digital PR and propel your brand to new heights. With our expertise, you can seize online opportunities, reach your target audience effectively, and track the measurable results of your digital PR campaigns.
The Impact of Our Digital PR Campaigns
Our digital PR campaigns synergize with SEO and content marketing, creating a powerful combination where each effort reinforces the other.
As professionals in the field, we understand that search engines reflect consumer preferences. They value authenticity and earned media, which is why a well-executed digital PR campaign is crucial. By securing placements on relevant websites and generating on-topic articles, we can significantly improve your organic rankings in search engine results pages (SERPs). Search engines perceive these placements as an endorsement from other websites, reinforcing the relevance of your content.
Moreover, we'll ensure that your brand is featured on various third-party platforms and directories. These platforms not only drive traffic back to your website but also provide an avenue for customers to share their experiences, fostering user-generated content that builds trust. With the growing importance of online reviews in purchasing decisions, strategically leveraging these opportunities can greatly enhance your brand's reputation and drive sales.
At Krypton IT Services, we prioritize the implementation of a natural and effective digital PR strategy that aligns with search engine algorithms, boosts your online visibility, and positions your brand as a trusted authority in your industry.
When it comes to content, it's not just about getting featured on external websites. While securing placements is a key part of digital PR, we at Krypton IT Services understand the importance of establishing your brand as an authority. Google recognizes this too.
Our team of in-house creatives will produce compelling and well-researched content such as stories, case studies, infographics, white papers, and blog posts. These pieces not only define your brand but also spark conversations and attract inbound links. We place particular emphasis on creating evergreen content that stands the test of time and shapes positive attitudes towards your brand.
By publishing engaging and informative content, we aim to position your brand as a trusted source of valuable information. This not only enhances your reputation but also attracts organic traffic and boosts your search engine rankings. At Krypton IT Services, we believe that content plays a vital role in digital PR, and we're committed to delivering high-quality, SEO-focused content that drives results for your brand.
At Krypton IT Services, we invest time in brainstorming your business and identifying the aspects that have the potential to generate news interest. Whether it's your innovative approach, industry disruption, or strong community involvement, we know how to leverage these elements to create a compelling narrative. And rest assured, our efforts are both measurable and impactful.
In addition to finding newsworthy angles, we proactively generate news to attract your target audience. For example, we can run engaging competitions on your social media platforms that give people a reason to engage with your brand. Whatever your business goals may be, we capitalize on relevant dates and stay updated on news stories, trends, bloggers, and journalists' requests. This ensures that your brand receives maximum exposure and benefits from relevant opportunities.
Our digital PR strategies are designed to position your brand as newsworthy and capture the attention of your target audience. By creating compelling stories and leveraging timely events, we drive meaningful engagement and generate positive brand awareness. At Krypton IT Services, we are committed to delivering measurable results and helping your business thrive in the digital landscape.
We know there are a plenty of Digital PR agencies in London to choose from, here's why our clients love us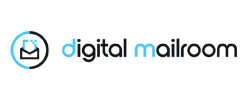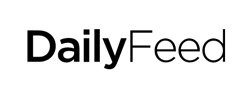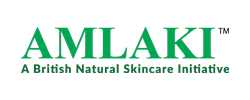 Check Out Our 5 Star Reviews
.
Top Paid Social Media Agency form London
I highly recommend Mahfuzul for his exceptional expertise and proven track record in PPC campaign management.During our time working together, Mahfuzul consistently demonstrated a deep understanding of PPC strategies and tactics. His knowledge of industry tools and trends was always up-to-date, and he was able to quickly adapt to changes in the PPC landscape.What sets Mahfuzul apart, however, is his unwavering commitment to delivering excellent results for his clients. He managed to exceed expectations and achieve impressive results. He also has a keen eye for identifying opportunities to improve campaigns and drive even better results.Overall, I highly recommend Mahfuzul to anyone needing a skilled and results-driven PPC professional.
Mahfuzul and his team did a great job positioning one of our SaaS products on the UK market. In addition, they were responsible for digital sales on a CPA level through paid and organic search channels. As a result, they achieved a stable and sustainable funnel for lead acquisition. He is also a pleasant and reliable professional that every company wants to collaborate with.
Dude, I gotta say, Mahfuz and his team at Krypton IT Services really blew my mind with their website development skills. We needed a fresh website from the ground up, and these guys totally nailed it. They listened closely to our needs and not only made an amazing site but also totally captured the vibe we were going for.Even though we thought we knew a thing or two about website building, their mad expertise was next-level and really made our site stand out. Working with Mahfuz was a blast, and I'll definitely hit them up again for any future website projects. Highly recommend these cats!
I have been closely connected to this business since very soon after it's inception. Mahfuz and his team are fantastic. If you are looking for a transparent, effective and supportive addition to your marketing division..you need to book a call with these guys!! Absolute ROCKSTARS!
I was struggling doing my page boost with good output. But after getting service from krypton IT services i m getting best output Alhamdulillah. Responses Are amazing.Thank you for making my business life so easy. Thank you the Team💜
I'm thrilled to recommend Krypton IT Services to anyone looking to maximize their advertising returns. Mahfuz and his team provided exceptional service, and Mahfuz's Facebook ads campaign was a game-changer for our business. We started seeing a hike in our sales volume from social media channels and our website from week one. Thanks for all the great work!
I had the pleasure of working with Mahfuz and his team on the social marketing campaign for my e-commerce business, Shirinoku Ltd. I must say they did a fantastic job. Their communication was exceptional, always prompt to respond and act on our requests. Moreover, the return on ad spend (ROAS) was impressive, which made us extremely satisfied with their performance. I would highly recommend Mahfuz and his team for any social marketing needs!
Mahfuz and his team at Krypton IT Services are true professionals. Their deep knowledge of advertising best practices and friendly service made for an exceptional experience. Mahfuz's Facebook ads campaign started generating a hike in our sales volume from social media channels and our website from week one. I highly recommend them!
I had a fantastic experience working with Krypton IT Services. Mahfuz's Facebook ads campaign was highly effective and brought in a hike in our sales volume from social media channels and our website from the very first week. I highly recommend their services to anyone looking to maximize their advertising returns. Thanks again, Mahfuz!