Are you ready to conquer TikTok? With a staggering user base of over 1.5 billion, this platform is a must-join for businesses like yours.
What's All The Fuss About?
Whether you're just starting out on your entrepreneurial journey or aiming to elevate your existing business, a strategically tailored TikTok campaign, coupled with attention-grabbing creative content, has the potential to deliver remarkable outcomes for eCommerce ventures as well as lead generation businesses.
At Krypton IT Services, we understand the power of TikTok advertising and how to leverage it effectively to drive impressive results for your brand.
How Can a TikTok Agency Benefit Your Brand?
Tap into the Power of TikTok for Your Brand's Success
TikTok offers an unparalleled opportunity for small businesses to connect with new audiences through bite-sized video content. As a seasoned TikTok ads agency specializing in driving revenue, Krypton IT Services is here to guide you in crafting the perfect blend of creativity and strategy, helping you achieve your desired outcomes. Whether you're a budding enterprise or have already ventured into paid marketing, it's time to embrace TikTok and witness your business flourish.
Seize the Opportunity
TikTok advertising empowers you to unleash your innovative spirit. Showcase your brand's personality, passion, and even your sense of humor in a captivating and easily digestible format. Spark meaningful conversations and projects that captivate users and leave a lasting impression beyond a mere promotional pitch.
The Process Made Simple
TikTok Ads Manager supports both image and video ad formats. As a premier TikTok ad agency in London, we recommend starting your campaign with TikTok's most popular ad type: in-feed video ads. These ads can range from 5 to 60 seconds, but we suggest keeping them shorter, around 9 to 15 seconds, to maintain user engagement. Since these ads appear amidst the "For You" videos, they must be highly effective and instantly captivating, capturing the viewer's attention within seconds.
Embrace Native Creativity
The most successful TikTok ads seamlessly blend in with the platform's content. If your video feels too much like an ad, it may not resonate with the TikTok audience. Our dedicated team at Krypton IT Services will assist you in creating content that aligns perfectly with the platform's vibe – check out our portfolio below!
Unleash Your Creative Potential
When crafting your ads, it's crucial to tailor them to each stage of the sales funnel. The creative elements, including copy and media, play a significant role in driving performance.
Top of the Funnel Ads: Introduce your brand, values, and offerings to familiarize new audiences with your business. We address their pain points and demonstrate precisely how your solutions can solve their problems, all within the 100-character limit.
Middle of the Funnel Ads: Targeting those who are more familiar with your brand but need an extra nudge, we emphasize the power of social proof through compelling copy and captivating media. Incorporating reviews, awards, and customer testimonials helps sway your warm audience towards making a purchase.
Bottom of the Funnel Ads: At this stage, we can be more direct. Whether targeting cart abandoners or general website visitors, the copy and creative focus on providing that final push, encouraging them to take action with compelling messaging like, "Go on, you know you want to…"
Partner with Krypton IT Services and unlock the full potential of TikTok advertising for your brand's growth.
The Creative Process: Unlocking TikTok's Potential
Looking for insights into an effective TikTok creative process? Look no further. Here's a comprehensive list of considerations to guide your content creation:
Know Your Audience
Identify your target audience. While TikTok's primary user base consists of 18-24 year-olds, other demographics are rapidly growing and engaging. Will your content cater to a broader or niche audience?
Ride the Trend Wave
What's your idea or concept? Explore trending sounds and hashtags on TikTok that you can leverage for your content. Jumping on the latest trends can give your videos an extra boost.
Define Your Purpose
What's the purpose behind your TikTok content? Why are you creating it, and what inspires your creation (if any)? Having a clear purpose adds depth and meaning to your videos.
Choose the Perfect Setting
Consider where you'll film your TikTok videos. Will it be indoors, in a studio, or on a scenic beach? Aesthetics play a crucial role, and endless possibilities exist. People are naturally drawn to visually appealing videos.
Unleash Creativity
How will you bring your idea to life? Will you need props or incorporate impressive editing transitions? Embrace creativity to the fullest, whether through simple or complex techniques. Audiences love innovation.
Captivate in Seconds
Keep your videos short and captivating. Users typically spend just around 3 seconds on a video before swiping to the next one. Therefore, TikTok demands brevity and concise messaging. It's the ideal platform to get straight to the point.
Partner with Krypton IT Services to harness the full potential of TikTok's creative power. Let us guide you through an impactful and engaging creative process that captures the hearts and attention of your target audience.
What You Need to be Careful About
Whether you're a small business with a limited budget or you're running a large-scale campaign, TikTok Ads offers a range of campaign types and ad formats to suit your needs. Both picture and video ad types are supported by TikTok Ads Manager. However, we recommend starting your campaign with TikTok's most popular ad format: in-feed video advertisements.
TikTok Ads currently has two budgeting options: daily or lifetime. With both options, you've got the freedom to adjust your budget at any time, as long as you meet the £20 per day minimum to run ads on the platform. You can also create targeted campaigns that ensure you're reaching the right audience at the right time. If you choose to work with a TikTok ads agency, we can recommend the best interest targeting for your ideal customer, covering gender, location, age, interests, and other unique variables.
And once you've started seeing results with your campaign, you can also create "Custom Audiences" and "Lookalike Audiences" in a similar way to Facebook and Instagram's Ads Manager. These audiences are designed to mimic the qualities of your existing audiences that have been high-performing.
For an effective TikTok strategy, our recommendation is to combine paid ads with organic posting. Why? Because each serves a distinct purpose. Organic posting on TikTok is ideal for small businesses as it creates brand presence, consistently reminding users of your unique offerings. These posts lay the foundation for growing a following and establishing your brand identity online.
However, if you aim to accelerate your organic growth and generate revenue from the app, paid ads are the way to go. With ads, you can precisely target your ideal customers based on factors like age, location, and interests. Moreover, once you've engaged your cold audience, you can retarget users who have shown interest but haven't converted yet.
At Krypton IT Services, as an experienced TikTok marketing agency, we excel in both paid ads and organic strategies. Our comprehensive approach boosts overall engagement, raises brand awareness, and generates revenue through the app. Contact us today to explore how we can collaborate on creating a customized TikTok strategy tailored to your business needs. Our team is ready to assist you every step of the way.
We know there are a plenty of TikTok Ad Agencies in London to choose from, here's why our clients love us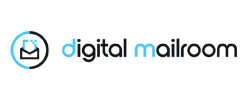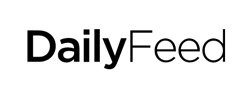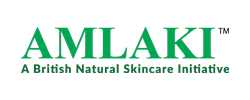 Check Out Our 5 Star Reviews
.
Top Paid Social Media Agency form London
I highly recommend Mahfuzul for his exceptional expertise and proven track record in PPC campaign management.During our time working together, Mahfuzul consistently demonstrated a deep understanding of PPC strategies and tactics. His knowledge of industry tools and trends was always up-to-date, and he was able to quickly adapt to changes in the PPC landscape.What sets Mahfuzul apart, however, is his unwavering commitment to delivering excellent results for his clients. He managed to exceed expectations and achieve impressive results. He also has a keen eye for identifying opportunities to improve campaigns and drive even better results.Overall, I highly recommend Mahfuzul to anyone needing a skilled and results-driven PPC professional.
Mahfuzul and his team did a great job positioning one of our SaaS products on the UK market. In addition, they were responsible for digital sales on a CPA level through paid and organic search channels. As a result, they achieved a stable and sustainable funnel for lead acquisition. He is also a pleasant and reliable professional that every company wants to collaborate with.
Dude, I gotta say, Mahfuz and his team at Krypton IT Services really blew my mind with their website development skills. We needed a fresh website from the ground up, and these guys totally nailed it. They listened closely to our needs and not only made an amazing site but also totally captured the vibe we were going for.Even though we thought we knew a thing or two about website building, their mad expertise was next-level and really made our site stand out. Working with Mahfuz was a blast, and I'll definitely hit them up again for any future website projects. Highly recommend these cats!
I have been closely connected to this business since very soon after it's inception. Mahfuz and his team are fantastic. If you are looking for a transparent, effective and supportive addition to your marketing division..you need to book a call with these guys!! Absolute ROCKSTARS!
I was struggling doing my page boost with good output. But after getting service from krypton IT services i m getting best output Alhamdulillah. Responses Are amazing.Thank you for making my business life so easy. Thank you the Team💜
I'm thrilled to recommend Krypton IT Services to anyone looking to maximize their advertising returns. Mahfuz and his team provided exceptional service, and Mahfuz's Facebook ads campaign was a game-changer for our business. We started seeing a hike in our sales volume from social media channels and our website from week one. Thanks for all the great work!
I had the pleasure of working with Mahfuz and his team on the social marketing campaign for my e-commerce business, Shirinoku Ltd. I must say they did a fantastic job. Their communication was exceptional, always prompt to respond and act on our requests. Moreover, the return on ad spend (ROAS) was impressive, which made us extremely satisfied with their performance. I would highly recommend Mahfuz and his team for any social marketing needs!
Mahfuz and his team at Krypton IT Services are true professionals. Their deep knowledge of advertising best practices and friendly service made for an exceptional experience. Mahfuz's Facebook ads campaign started generating a hike in our sales volume from social media channels and our website from week one. I highly recommend them!
I had a fantastic experience working with Krypton IT Services. Mahfuz's Facebook ads campaign was highly effective and brought in a hike in our sales volume from social media channels and our website from the very first week. I highly recommend their services to anyone looking to maximize their advertising returns. Thanks again, Mahfuz!