Social Media Management Services
Create meaningful interaction and purposefully expand your social media influence by crafting shareable, likable, and captivating posts and content.
Social media is a constantly changing landscape, with evolving algorithms and trending topics. To stay ahead of the competition, it's crucial to prioritize your social media management strategy.
If you view social media as just an administrative task or find yourself scrambling to create last-minute posts after weeks of inactivity, it's time for a more strategic approach.
At Krypton IT Services, we understand the importance of a well-executed social media strategy. Our team of marketing experts is highly skilled in all social media platforms. We will work closely with you to develop an optimized strategy that includes a consistent schedule of engaging content across your social media channels.
The Benefits of a Social Media Management Agency
The Benefits of a Social Media Management Agency
How Can We Assist You?
By growing your social media presence naturally, you can increase brand recognition and establish trust among your followers.
Social media also provides a platform to showcase your brand's values and personality. It's an opportunity to differentiate yourself from competitors, showcase your company's essence, set yourself apart, attract talented individuals, and enhance your business.
In today's digital age, potential customers, clients, and employees often research a company to learn about its culture, social impact, and causes it supports.
Company culture demonstrates your business's character and adds a human touch, enabling you to target and attract top-notch candidates and new business opportunities.
Why Choose Krypton IT Services as Your Social Media Management Agency?
Our carefully crafted content complements your paid social ads, targeting engaged audiences, boosting posts, and conducting A/B testing to maximize engagement and attract more followers.
We recommend starting with a minimum of 15 hours per month dedicated to your organic social media efforts to observe noticeable improvements in your key social media metrics.
With 15 hours, we will provide you with a comprehensive automated content calendar, a monthly performance report, and 3-4 curated pieces of content each week. The content will include videos, images, reels, or TikToks, tailored to your audience's preferences and aligned with your business goals.
Of course, it's worth mentioning that investing more time in creating and posting regular content can yield even better results. However, we understand that budget constraints may influence the scope of your social media strategy. Consistency is crucial for organic social media growth, so if you can afford one of our larger packages to generate more frequent content, we highly encourage you to do so!
At Krypton IT Services, our team collaborates with any existing assets you have to develop new content that aligns with your branding and captivates and engages your audience in various ways.
We want your business to be actively involved and connected with the content we create. That's why we're happy to spend time in your work environment or office, working alongside your team to capture your company culture and create content that truly reflects your brand.
Our experts take a proactive approach, leveraging key marketing events and public holidays to enhance engagement with your followers. We also stay up-to-date with social media trends, breaking news, and pop culture moments, allowing your brand to be part of relevant conversations and increase its visibility.
Our team is here to provide you with the extra support you need in your creative endeavors. We consistently produce interactive, branded content that fuels your organic social media growth and gives you the competitive edge to stand out and gain the following and recognition you deserve.
What Social Media Services Do We Offer?
At Krypton IT Services, we offer comprehensive assistance in all areas of social media marketing. If there's something specific you need help with, just let us know!
Content Creation
Our team of experts excels in creating top-notch, custom content tailored for various social media platforms. We specialize in producing engaging short videos for Instagram, including stories, reels, highlight videos, and TikToks. We also design eye-catching image posts, gifs, and other content formats that leverage the latest social media algorithms. Each post is carefully crafted to reflect your brand's voice and maintain consistency across all your social media channels. We strive to provide glimpses into your daily operations and company culture, and we're more than happy to spend time at your offices or warehouse to capture content featuring your valued employees.
Product Photography and Videos
For e-commerce brands, we offer professional product photography and video services. Our skilled team can create captivating shots and videos, including unboxing videos, product reviews, and product "how-to" guides, that highlight the features and benefits of your products.
Content Calendars
Consistency is vital for social media growth, and our content calendars help ensure that your posts are published regularly. We strategically plan and schedule content, taking into account important events, holidays, and relevant times of the year that resonate with your audience and align with your business objectives. This allows us to make the most of every opportunity to engage your followers.
Community Management
Building and maintaining an engaged audience requires effective community management. Our experienced marketing professionals will proactively engage with your audience, respond to queries and comments, and nurture valuable connections. We understand the importance of maintaining your brand's tone of voice and strive to provide prompt responses, ensuring that your customers feel heard and appreciated.
Insight Analysis
Our social media experts provide detailed monthly reports based on your social page insights. These reports provide valuable data and insights to drive strategic decision-making. By analyzing key metrics, such as audience growth, engagement rates, and web clicks, we gain a deeper understanding of your customers' preferences and behaviors. We examine which posts perform best each month, including metrics such as impressions, engagement percentages, and demographic analysis, to identify trends and optimize your social media strategy.
Choose Krypton IT Services for comprehensive social media support that will elevate your online presence and drive meaningful results.
We know there are a plenty of Social Media Management Agencies in London to choose from, here's why our clients love us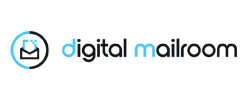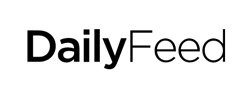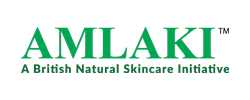 Check Out Our 5 Star Reviews
.
Top Paid Social Media Agency form London
I highly recommend Mahfuzul for his exceptional expertise and proven track record in PPC campaign management.During our time working together, Mahfuzul consistently demonstrated a deep understanding of PPC strategies and tactics. His knowledge of industry tools and trends was always up-to-date, and he was able to quickly adapt to changes in the PPC landscape.What sets Mahfuzul apart, however, is his unwavering commitment to delivering excellent results for his clients. He managed to exceed expectations and achieve impressive results. He also has a keen eye for identifying opportunities to improve campaigns and drive even better results.Overall, I highly recommend Mahfuzul to anyone needing a skilled and results-driven PPC professional.
Mahfuzul and his team did a great job positioning one of our SaaS products on the UK market. In addition, they were responsible for digital sales on a CPA level through paid and organic search channels. As a result, they achieved a stable and sustainable funnel for lead acquisition. He is also a pleasant and reliable professional that every company wants to collaborate with.
Dude, I gotta say, Mahfuz and his team at Krypton IT Services really blew my mind with their website development skills. We needed a fresh website from the ground up, and these guys totally nailed it. They listened closely to our needs and not only made an amazing site but also totally captured the vibe we were going for.Even though we thought we knew a thing or two about website building, their mad expertise was next-level and really made our site stand out. Working with Mahfuz was a blast, and I'll definitely hit them up again for any future website projects. Highly recommend these cats!
I have been closely connected to this business since very soon after it's inception. Mahfuz and his team are fantastic. If you are looking for a transparent, effective and supportive addition to your marketing division..you need to book a call with these guys!! Absolute ROCKSTARS!
I was struggling doing my page boost with good output. But after getting service from krypton IT services i m getting best output Alhamdulillah. Responses Are amazing.Thank you for making my business life so easy. Thank you the Team💜
I'm thrilled to recommend Krypton IT Services to anyone looking to maximize their advertising returns. Mahfuz and his team provided exceptional service, and Mahfuz's Facebook ads campaign was a game-changer for our business. We started seeing a hike in our sales volume from social media channels and our website from week one. Thanks for all the great work!
I had the pleasure of working with Mahfuz and his team on the social marketing campaign for my e-commerce business, Shirinoku Ltd. I must say they did a fantastic job. Their communication was exceptional, always prompt to respond and act on our requests. Moreover, the return on ad spend (ROAS) was impressive, which made us extremely satisfied with their performance. I would highly recommend Mahfuz and his team for any social marketing needs!
Mahfuz and his team at Krypton IT Services are true professionals. Their deep knowledge of advertising best practices and friendly service made for an exceptional experience. Mahfuz's Facebook ads campaign started generating a hike in our sales volume from social media channels and our website from week one. I highly recommend them!
I had a fantastic experience working with Krypton IT Services. Mahfuz's Facebook ads campaign was highly effective and brought in a hike in our sales volume from social media channels and our website from the very first week. I highly recommend their services to anyone looking to maximize their advertising returns. Thanks again, Mahfuz!