We craft compelling content that resonates with your audience, fosters connections, and empowers your business to thrive in the digital realm.
What Services Do We Offer?
We are the Content Marketing Agency based in London dedicated to serving your needs.
And it's king in every area of digital marketing
Content serves as the vital bridge connecting you and your customers. It's the key to reaching them effectively, whether through your advertisements, emails, or website.
It plays a crucial role in communication and defines your business's identity.
When you think about the brands that resonate with you, it's often because of the compelling content they produce.
A successful digital marketing strategy combines various aspects such as SEO and digital PR to capture market share and achieve a return on investment (ROI) through consistent, high-quality content. And that's precisely the kind of content we create.
This facet of online marketing helps you stand out in the digital landscape, whether it's in search engine results pages (SERPs) or against your competitors. It's more than just stringing together sentences; it's an intelligent, thoughtful, and well-structured approach to generating sales.
As a comprehensive content marketing agency, we integrate our content creation expertise throughout your entire account. We meticulously refine the style, tone, and visual presentation of every piece of content, whether it's an ad, landing page, or tailored for a specific audience and platform.
It's digital storytelling with a purpose.
From the moment we begin working together, we take the time to understand your brand, its essence, and what you stand for. This allows us to create content that truly represents you. Not only do we showcase our creative flair while staying on-brand, but we also focus on maximizing performance and conversions.
The most successful content marketing strategies connect audiences and businesses, reclaiming the loyalty that may have been lost in the vast online marketplace.
As a content marketing agency based in London, we become an extension of your brand. We take pride in delivering unique and valuable content to engage with your audience effectively.
Data is the driving force behind every action we take at our content marketing agency. We also consider your business vision, goals, and objectives in everything we do.
Our team of skilled digital marketers and creative professionals excel at identifying valuable content opportunities. By doing so, we help expand your reach, attract new audiences, and drive conversions.
We begin by thoroughly assessing your audience demographics and understanding their pain points. Utilizing data and industry insights, we strategically grow your business and deliver tangible results. Additionally, we capitalize on seasonal trends, current topics, and promotional opportunities to create a comprehensive content marketing strategy that spans multiple channels. This strategy serves as a guide for achieving digital dominance.
Data-Driven Content Creation
Our content marketing approach is guided by data-driven insights. Our team of creatives develops a wide range of compelling content, including ads, articles, thought pieces, and guides. Each piece of content is carefully considered within the broader digital marketing strategy, leaving no room for haphazard decisions.
In addition to showcasing their creative flair, our content creators focus on targeting consumers effectively. They align the content with your business objectives to deliver tangible results. This may involve optimizing the content for targeted keywords in your SEO strategy or producing value-driven content to complement your email promotions.
Right from the beginning, we delve into understanding your brand's unique tone of voice. Whether it's learning industry-specific language or evaluating your personal influences, we strive to capture your brand essence. We ensure that your brand voice remains authentic while helping you shape it into something inspiring, engaging, and action-oriented.
As a content marketing agency based in London, we recognize the paramount importance of content distribution. In a rapidly expanding digital landscape, we leverage content to establish a strong presence across various platforms.
We understand that effective brand awareness requires a comprehensive approach. By integrating email marketing, PR, and social outreach, we ensure maximum exposure for your brand. Our strategic content calendar enables us to engage audiences at every opportunity.
Finding the perfect balance is key – not too much and not too little. Rest assured, we have the expertise to position your brand and content in a way that captivates your customers' attention without feeling overwhelming or repetitive. We strive for a fresh and engaging approach that keeps your brand in the direct line of sight for your target audience.
We know there are a plenty of Content Marketing agencies in London to choose from, here's why our clients love us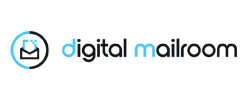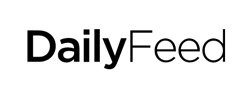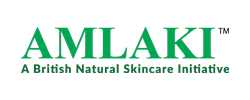 Check Out Our 5 Star Reviews
.
I highly recommend Mahfuzul for his exceptional expertise and proven track record in PPC campaign management.During our time working together, Mahfuzul consistently demonstrated a deep understanding of PPC strategies and tactics. His knowledge of industry tools and trends was always up-to-date, and he was able to quickly adapt to changes in the PPC landscape.What sets Mahfuzul apart, however, is his unwavering commitment to delivering excellent results for his clients. He managed to exceed expectations and achieve impressive results. He also has a keen eye for identifying opportunities to improve campaigns and drive even better results.Overall, I highly recommend Mahfuzul to anyone needing a skilled and results-driven PPC professional.
Mahfuzul and his team did a great job positioning one of our SaaS products on the UK market. In addition, they were responsible for digital sales on a CPA level through paid and organic search channels. As a result, they achieved a stable and sustainable funnel for lead acquisition. He is also a pleasant and reliable professional that every company wants to collaborate with.
Dude, I gotta say, Mahfuz and his team at Krypton IT Services really blew my mind with their website development skills. We needed a fresh website from the ground up, and these guys totally nailed it. They listened closely to our needs and not only made an amazing site but also totally captured the vibe we were going for.Even though we thought we knew a thing or two about website building, their mad expertise was next-level and really made our site stand out. Working with Mahfuz was a blast, and I'll definitely hit them up again for any future website projects. Highly recommend these cats!
I have been closely connected to this business since very soon after it's inception. Mahfuz and his team are fantastic. If you are looking for a transparent, effective and supportive addition to your marketing division..you need to book a call with these guys!! Absolute ROCKSTARS!
I was struggling doing my page boost with good output. But after getting service from krypton IT services i m getting best output Alhamdulillah. Responses Are amazing.Thank you for making my business life so easy. Thank you the Team💜
I'm thrilled to recommend Krypton IT Services to anyone looking to maximize their advertising returns. Mahfuz and his team provided exceptional service, and Mahfuz's Facebook ads campaign was a game-changer for our business. We started seeing a hike in our sales volume from social media channels and our website from week one. Thanks for all the great work!
I had the pleasure of working with Mahfuz and his team on the social marketing campaign for my e-commerce business, Shirinoku Ltd. I must say they did a fantastic job. Their communication was exceptional, always prompt to respond and act on our requests. Moreover, the return on ad spend (ROAS) was impressive, which made us extremely satisfied with their performance. I would highly recommend Mahfuz and his team for any social marketing needs!
Mahfuz and his team at Krypton IT Services are true professionals. Their deep knowledge of advertising best practices and friendly service made for an exceptional experience. Mahfuz's Facebook ads campaign started generating a hike in our sales volume from social media channels and our website from week one. I highly recommend them!
I had a fantastic experience working with Krypton IT Services. Mahfuz's Facebook ads campaign was highly effective and brought in a hike in our sales volume from social media channels and our website from the very first week. I highly recommend their services to anyone looking to maximize their advertising returns. Thanks again, Mahfuz!