Searching for an SEO agency that can enhance your online visibility, optimize your return on investment (ROI), and amplify your overall profitability?
A leading SEO agency that does more than just increase your traffic
Unleash the full power of your SEO campaigns with Krypton IT Services. As a renowned SEO agency, we excel in crafting effective strategies that propel your website to the top of search engine results and optimize your online presence. Our expert team, recognized for their achievements, has consistently delivered remarkable results, increasing revenue and enhancing ROI for diverse clientele.
Whether you're a B2B enterprise, a SaaS company, an international online retailer, or a healthcare provider, we have the expertise to elevate your brand. By refining your audience targeting, driving valuable traffic, and converting website visitors into loyal customers, we can help you achieve your goals.
In a word? Absolutely. While some may argue that PPC advertising has rendered SEO obsolete, we beg to differ. Search Engine Optimization (SEO) is the foundation for gaining visibility for your website. As a trusted SEO agency in London, Krypton IT Services understands the value of SEO as a cost-effective and scalable investment for your online marketing budget.
Dispelling SEO Misconceptions
There are numerous misconceptions surrounding SEO. Perhaps you've had a negative experience in the past. However, a well-crafted SEO strategy is the process of improving your website's visibility in Google's search results. This puts you at the forefront of your target audience's attention, outshining your competitors.
The Significance of SEO
Did you know that 90% of Google users only browse the first page of search results? If your website isn't on that page, the chances of attracting new users are extremely slim.
SEO serves as a pathway for your audience to discover, engage, and convert with your brand. Achieving higher rankings in organic search results for relevant queries builds trust and authority.
SEO is a vital component of Google's ever-changing algorithm, which determines the quality, relevance, and adherence to best practices of websites. By partnering with an SEO company in London like us, you can demonstrate to your audience that you're serious about your business and precisely what they need. This helps you capture their attention on the first page of results, drive clicks to your site, and ultimately lead to conversions.
Patience and Persistence
However, it's important to note that SEO is not a quick fix. It's a long-term strategy for brands that understand the value of sustained growth. Yes, you'll gain high-quality traffic based on key terms relevant to your business, allowing you to stay ahead of the competition.
But it takes time. You must nurture your SEO efforts with a consistent approach and the assistance of an SEO agency in London. The results? Well, they're absolutely worth the investment.
Best Possible ROI for your business
How Our SEO Agency in London Delivers Results
Enhancing Your On-Page SEO
On-Page SEO involves optimizing the content and structure of your website—the parts that users see and interact with.
Firstly, we assess your current website, analyzing your rankings and identifying areas for improvement. This helps us understand the key sources of traffic, your target audience, and how visitors engage with your site.
Next, we conduct competitor and keyword research. As a customer-centric SEO agency in London, we delve into your core Key Performance Indicators (KPIs), gaining insights into what drives your business and what you aim to achieve.
By obtaining a deeper understanding of your business, we can create a customer profile for your target audience and identify both direct and indirect competitors. With our marketing expertise, we uncover your customers' desires and determine how we can surpass your competition in meeting those needs.
Based on this analysis, we develop an on-site optimization strategy that aligns with user experience (UX) principles and ensures your website is optimized for search engine results pages (SERPs). This encompasses various processes, including metadata optimization, internal linking strategies, uploading keyword-optimized content, removing duplicate content, and improving on-page structure through technical analysis. As a data-driven SEO agency for small businesses, we recognize the significance of these technical enhancements in increasing your website's visibility.
Once these optimizations are implemented, we continuously perform UX and Conversion Rate Optimization (CRO) analyses to ensure your site consistently delivers a high-quality, optimized experience that drives conversions.
Empowering Your Off-Page SEO
Off-Page SEO plays a crucial role in supporting on-page SEO efforts. It focuses on stabilizing fluctuations in rankings, building domain authority, and enhancing your website's relevance in the eyes of the Google Algorithm.
At Krypton IT Services, our in-house experts specialize in crafting effective Off-Page SEO campaigns. We ensure your business is listed on relevant directories and reputable third-party websites, bolstering your search rankings. This powerful technique is commonly referred to as Link Building, and it requires niche expertise that not all agencies possess.
Link Building involves securing high-quality endorsements from reputable brands, platforms, or websites to yours. Top-notch websites value their reputation and only link to other high-quality sites. Google recognizes this and leverages it to assess website credibility.
An expert Off-Page SEO strategy establishes quality connections between websites with high Domain Authority, allowing some of that authority to flow back to your site through a link.
This is where our SEO agency in London excels. We dedicate our time and expertise to building high-quality links that provide valuable authority and relevance to your site. We establish connections with well-established and influential platforms, leveraging our partnerships with bloggers, journalists, and webmasters to deliver exceptional results.
By securing links from authoritative sources, we enhance your site's performance in Google Search Engine Results Pages (SERPs), boosting its visibility and driving organic traffic. Trust us to navigate the intricacies of Off-Page SEO and propel your website to new heights.
Enhancing Your Website's Performance with Technical SEO
Maintaining the functionality and delivering a top-notch user experience on your website is a crucial aspect of any SEO strategy.
At Krypton IT Services, we understand that websites are dynamic and receive substantial traffic, which naturally leads to occasional issues. It's essential to address these challenges promptly to ensure your site remains healthy, functional, and provides a high-quality experience for all users.
Our in-house technical experts are equipped with advanced analytics platforms to continuously monitor your site's health. They perform regular optimizations, including sitemap optimization, resolving 404 errors and internal linking issues, implementing and managing canonical tags, optimizing alt attributes, improving page speed, handling 301 redirects, and managing robots.txt.
Technical SEO is an ongoing process that requires expertise and consistency to ensure your website offers a seamless experience for all customers.
As a seasoned SEO agency for small businesses, we take a data-driven approach to identify and resolve key errors and warnings through technical recommendations and strategies. By addressing these issues, we enhance your website's user experience (UX), improve conversion rates, and maximize its potential to convert visitors into loyal customers.
Trust our technical expertise to keep your website in optimal condition, providing a smooth and rewarding experience to every user.
Leverage the Power of Google My Business for Local Marketing Success
In Google's arsenal of marketing tools, Google My Business (GMB) is rapidly emerging as one of the most influential platforms. By ensuring your listing remains relevant, informative, and regularly updated, you can effectively target your local market.
GMB offers more than just a space for customer reviews. It allows you to share comprehensive details about your business, products, and services. You can engage with customers by answering their questions and even create referral links that direct traffic to your website.
Interestingly, many businesses have yet to realize the potential of GMB, giving you an opportunity to get ahead of your competition. However, it's crucial to remember that, like any other aspect of digital marketing, GMB requires consistency and attention to deliver optimal results. At Krypton IT Services, we understand its significance, and we offer GMB management services to alleviate this concern for you.
With our expertise, you can confidently delegate the management of your GMB profile to us, knowing that we will ensure its relevance, accuracy, and consistent performance. This way, you can focus on other areas of your business, while we harness the power of GMB to drive local marketing success for you.
Official Partner for Shopify and WordPress.
WordPress is a top-notch SEO-friendly content management system. Its dynamic design features and customizable templates allow you to tailor your site to your business and customer needs.
Investing in WordPress SEO delivers long-term returns by creating a user-friendly site that facilitates seamless conversions.
As a WordPress SEO Agency, we specialize in transforming basic websites into engaging digital touchpoints that showcase your brand. Our expertise in WordPress SEO best practices enables us to secure a prominent position for your brand in highly competitive organic search results. We emphasize your unique selling points and create compelling content that captures your brand essence. Our skilled in-house copywriters craft bespoke copy for your WordPress site, strategically incorporating your essential keywords.
Shopify is a renowned platform for online stores, known for its speed, responsiveness, and reliability. It offers seamless scalability for businesses of all sizes, from small enterprises to well-established brands.
SEO for Shopify involves optimizing your Shopify site to achieve higher search result rankings. Our customer-centric approach recognizes that Google algorithms prioritize delivering the most relevant and valuable results to users. Therefore, any SEO changes we make for your Shopify site are aimed at enhancing the user experience. This may involve making your content more relevant to your target audience or improving the functionality of your site.
By partnering with a Shopify SEO Agency like Krypton IT Services, you gain access to our expertise. We help your business stand out in search engine results pages (SERPs) and drive traffic to your online store. With our extensive experience in building robust SEO strategies, we handle everything from content creation to technical SEO, allowing you to focus on running your business.
We know there are a plenty of SEO agencies in London to choose from, here's why our clients love us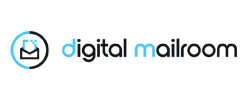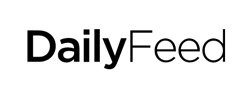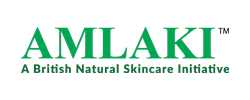 Check Out Our 5 Star Reviews
.
I highly recommend Mahfuzul for his exceptional expertise and proven track record in PPC campaign management.During our time working together, Mahfuzul consistently demonstrated a deep understanding of PPC strategies and tactics. His knowledge of industry tools and trends was always up-to-date, and he was able to quickly adapt to changes in the PPC landscape.What sets Mahfuzul apart, however, is his unwavering commitment to delivering excellent results for his clients. He managed to exceed expectations and achieve impressive results. He also has a keen eye for identifying opportunities to improve campaigns and drive even better results.Overall, I highly recommend Mahfuzul to anyone needing a skilled and results-driven PPC professional.
Mahfuzul and his team did a great job positioning one of our SaaS products on the UK market. In addition, they were responsible for digital sales on a CPA level through paid and organic search channels. As a result, they achieved a stable and sustainable funnel for lead acquisition. He is also a pleasant and reliable professional that every company wants to collaborate with.
Dude, I gotta say, Mahfuz and his team at Krypton IT Services really blew my mind with their website development skills. We needed a fresh website from the ground up, and these guys totally nailed it. They listened closely to our needs and not only made an amazing site but also totally captured the vibe we were going for.Even though we thought we knew a thing or two about website building, their mad expertise was next-level and really made our site stand out. Working with Mahfuz was a blast, and I'll definitely hit them up again for any future website projects. Highly recommend these cats!
I have been closely connected to this business since very soon after it's inception. Mahfuz and his team are fantastic. If you are looking for a transparent, effective and supportive addition to your marketing division..you need to book a call with these guys!! Absolute ROCKSTARS!
I was struggling doing my page boost with good output. But after getting service from krypton IT services i m getting best output Alhamdulillah. Responses Are amazing.Thank you for making my business life so easy. Thank you the Team💜
I'm thrilled to recommend Krypton IT Services to anyone looking to maximize their advertising returns. Mahfuz and his team provided exceptional service, and Mahfuz's Facebook ads campaign was a game-changer for our business. We started seeing a hike in our sales volume from social media channels and our website from week one. Thanks for all the great work!
I had the pleasure of working with Mahfuz and his team on the social marketing campaign for my e-commerce business, Shirinoku Ltd. I must say they did a fantastic job. Their communication was exceptional, always prompt to respond and act on our requests. Moreover, the return on ad spend (ROAS) was impressive, which made us extremely satisfied with their performance. I would highly recommend Mahfuz and his team for any social marketing needs!
Mahfuz and his team at Krypton IT Services are true professionals. Their deep knowledge of advertising best practices and friendly service made for an exceptional experience. Mahfuz's Facebook ads campaign started generating a hike in our sales volume from social media channels and our website from week one. I highly recommend them!
I had a fantastic experience working with Krypton IT Services. Mahfuz's Facebook ads campaign was highly effective and brought in a hike in our sales volume from social media channels and our website from the very first week. I highly recommend their services to anyone looking to maximize their advertising returns. Thanks again, Mahfuz!