Google Shopping Ads Agency From London
As a leading Google Shopping Ads agency in the UK, Krypton IT Services specializes in the most efficient and effortless methods to attract highly convertible customers, ensuring maximum return on investment (ROI).
Expand market reach with Krypton IT's Google Shopping expertise.
In the competitive realm of e-commerce, Google Shopping ads stand as a powerful catalyst for generating sales and driving revenue. With its wide reach and precision targeting capabilities, Google Shopping enables businesses to showcase their products to a vast audience actively seeking what they have to offer. At Krypton IT Services, we understand the significance of this channel in the digital landscape. As experts in Google Shopping ads, we are committed to leveraging its potential to connect you with your target customers and deliver impactful ads that yield tangible results. Trust us to optimize your Google Shopping campaigns and unlock the full potential of e-commerce sales generation.
Krypton IT Services is renowned as one of the leading Google Shopping Agencies in London, leveraging our expertise to effectively showcase your products to potential customers who are ready to make a purchase.
The introduction of Google Shopping in the UK has revolutionized the online buying experience, offering small businesses an opportunity to compete with industry giants and establish a loyal customer base. With a strategic and focused approach to Google Shopping Management, businesses of all sizes can thrive and grow.
To lay the groundwork for success, our team begins by setting up your Google Merchant Centre account, where your products are hosted. We utilize data extracted from your website, such as top-selling items, to optimize your product listings. From color and size variations to targeted keywords and compelling images, we understand the vital information users are searching for and ensure that Google can easily find and present it. For instance, if someone is looking for "red high heels size 11," they won't be shown irrelevant results like "black trainers size 2."
Research shows that appearing on the first page of Google in shopping or search advertising enhances Top of Mind Awareness, making your brand the first choice in customers' minds when considering a product or industry. This increased brand recognition leads to repeat sales and fosters customer loyalty.
At Krypton IT Services, we adopt a customer-centric approach to your campaigns, appealing to your target audience while focusing on your key performance indicators (KPIs). Our shopping ads are carefully crafted to entice and drive sales, keeping your brand at the forefront of our strategies. With your success in mind, we have earned recognition as a trusted Google Shopping Agency in London for small-to-medium sized businesses.
The Successful Google Shopping Formula
Harnessing the power of data, our skilled team diligently strives to maximize profitable results.
To achieve exceptional outcomes for your business, we kickstart the process by conducting comprehensive research on your competitors and the overall landscape.
Given the competitive nature of the Google Shopping UK market, it's crucial to identify strategic keywords that enhance your visibility.
Our approach involves prioritizing keywords based on your top-selling products, while also considering essential product attributes like sizes and colors, ensuring a personalized touch. We delve deep into understanding your target audience, their challenges, and pain points, enabling us to craft ads that resonate directly with them and target untapped niche keywords overlooked by your competitors. By understanding your audience, we foster long-lasting and meaningful connections that drive engagement.
The evidence lies within the outcomes. At Krypton IT Services, we transform extensive research and data into meticulously crafted ad campaigns.
Our expertise spans managing and advising on Google Shopping Ads for businesses throughout the UK and beyond. We handle the setup of your campaigns, including optimizing titles and descriptions, to ensure maximum effectiveness.
Our Google shopping strategy revolves around adhering to industry best practices and meeting algorithmic requirements, amplifying your reach and optimizing performance. As a cohesive team, Krypton IT Services remains dedicated to aligning campaigns with their intended goals. We infuse our unique perspective, unwavering passion, and relentless drive to deliver tangible results, complemented by our creative finesse, to bring your vision to life.
At Krypton IT Services, we adopt a dynamic approach to Google Shopping management, ensuring your advertising remains fresh and effective. Regular performance reviews allow us to maximize results and continuously enhance your Return on Ad Spend (ROAS).
Diverging from the conventional practices of a typical Google Shopping agency in London, our ongoing campaigns are driven by a combination of accumulated data, research insights, market trends, and innovative solutions.
When working with our client, The House Outfit, we swiftly identified that their picture frames were top-performing products through Google Shopping. To optimize their visibility, we strategically adjusted the titles and descriptions to include popular keywords, such as product size and color variations like Rose Gold and Copper. As a result, we achieved a remarkable 18% month-over-month increase in ROAS.
Our adaptive and analytical approach to Google Shopping management aims to propel your business towards thriving success rather than merely maintaining the status quo.
At Krypton IT Services, we specialize in assisting businesses with Google's Merchant Center to effectively run Google Shopping ads. Our expertise and knowledge of this platform allow us to optimize your product listings, enhance visibility, and drive targeted traffic to your e-commerce store.
When it comes to setting up your Google Merchant Center account, our team ensures a seamless process. We meticulously organize and categorize your product data, including titles, descriptions, images, and pricing, to meet Google's requirements and best practices. This meticulous approach helps to maximize the visibility and relevance of your products in Google Shopping results.
We go beyond the basics of setting up your account by leveraging our in-depth understanding of the platform. We conduct thorough research to identify relevant keywords, analyze market trends, and understand your target audience's preferences. This enables us to create compelling product listings that resonate with potential customers and increase the chances of conversions.
As part of our services, we continuously monitor and optimize your Google Shopping campaigns. We closely track the performance of your ads, make data-driven adjustments, and implement A/B testing to enhance their effectiveness. Our goal is to maximize your return on investment (ROI) by ensuring your ads are reaching the right audience at the right time.
Moreover, we stay up to date with the latest updates and features of Google's Merchant Center. This allows us to leverage new opportunities and stay ahead of the competition, ensuring your products remain visible and competitive in the ever-evolving landscape of online shopping.
With Krypton IT Services as your partner, you can trust us to navigate the complexities of Google's Merchant Center and utilize its full potential to drive qualified traffic and boost your e-commerce sales. Let us help you unlock the power of Google Shopping and achieve your business goals.
We know there are a plenty of Google Shopping agencies in London to choose from, here's why our clients love us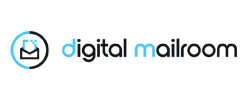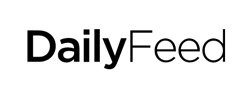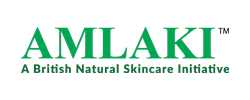 Check Out Our 5 Star Reviews
.
Top Paid Social Media Agency form London
I highly recommend Mahfuzul for his exceptional expertise and proven track record in PPC campaign management.During our time working together, Mahfuzul consistently demonstrated a deep understanding of PPC strategies and tactics. His knowledge of industry tools and trends was always up-to-date, and he was able to quickly adapt to changes in the PPC landscape.What sets Mahfuzul apart, however, is his unwavering commitment to delivering excellent results for his clients. He managed to exceed expectations and achieve impressive results. He also has a keen eye for identifying opportunities to improve campaigns and drive even better results.Overall, I highly recommend Mahfuzul to anyone needing a skilled and results-driven PPC professional.
Mahfuzul and his team did a great job positioning one of our SaaS products on the UK market. In addition, they were responsible for digital sales on a CPA level through paid and organic search channels. As a result, they achieved a stable and sustainable funnel for lead acquisition. He is also a pleasant and reliable professional that every company wants to collaborate with.
Dude, I gotta say, Mahfuz and his team at Krypton IT Services really blew my mind with their website development skills. We needed a fresh website from the ground up, and these guys totally nailed it. They listened closely to our needs and not only made an amazing site but also totally captured the vibe we were going for.Even though we thought we knew a thing or two about website building, their mad expertise was next-level and really made our site stand out. Working with Mahfuz was a blast, and I'll definitely hit them up again for any future website projects. Highly recommend these cats!
I have been closely connected to this business since very soon after it's inception. Mahfuz and his team are fantastic. If you are looking for a transparent, effective and supportive addition to your marketing division..you need to book a call with these guys!! Absolute ROCKSTARS!
I was struggling doing my page boost with good output. But after getting service from krypton IT services i m getting best output Alhamdulillah. Responses Are amazing.Thank you for making my business life so easy. Thank you the Team💜
I'm thrilled to recommend Krypton IT Services to anyone looking to maximize their advertising returns. Mahfuz and his team provided exceptional service, and Mahfuz's Facebook ads campaign was a game-changer for our business. We started seeing a hike in our sales volume from social media channels and our website from week one. Thanks for all the great work!
I had the pleasure of working with Mahfuz and his team on the social marketing campaign for my e-commerce business, Shirinoku Ltd. I must say they did a fantastic job. Their communication was exceptional, always prompt to respond and act on our requests. Moreover, the return on ad spend (ROAS) was impressive, which made us extremely satisfied with their performance. I would highly recommend Mahfuz and his team for any social marketing needs!
Mahfuz and his team at Krypton IT Services are true professionals. Their deep knowledge of advertising best practices and friendly service made for an exceptional experience. Mahfuz's Facebook ads campaign started generating a hike in our sales volume from social media channels and our website from week one. I highly recommend them!
I had a fantastic experience working with Krypton IT Services. Mahfuz's Facebook ads campaign was highly effective and brought in a hike in our sales volume from social media channels and our website from the very first week. I highly recommend their services to anyone looking to maximize their advertising returns. Thanks again, Mahfuz!