Google Advertising Agency
Leverage the immense power of digital marketing through a London-based Google Ads Agency.
Google Ads Agency From London
Why Does Your Business Need Google Ads?
In the dynamic post-iOS 14 era, Google Ads continues to be a high-performing platform, reaching a vast audience with its extensive network. As a reliable Google Ads agency, Krypton IT Services is committed to assisting you in reaching your target audience effectively. We create impactful ads that deliver measurable results, helping you connect with your ideal customers and achieve your marketing goals.
Best for Small-to-Medium sized Businesses
As a leading Google Ads Agency in London, specializing in the growth of small businesses, we excel at aligning our strategies with your objectives and collaborating with your in-house team. Google Advertising operates on an auction-based system, showcasing targeted ads on Google search results and other Google platforms.
Renowned for its ability to attract the right customers at the right moment, Google Ads is a versatile tool for businesses of all sizes, from small enterprises to global corporations. It efficiently targets ideal audiences based on their present and past online activities.
You've likely encountered an ad that appears shortly after browsing a product elsewhere online. This type of retargeted advertising is designed to consistently remind you about the product and its compelling reasons to make a purchase. It almost feels like magic, doesn't it?
Consider us the wizards behind this magic. From top-of-the-funnel ads to sophisticated retargeting campaigns, we meticulously manage every step of the process. We take the time to understand your business, brainstorm creative ideas, and execute them flawlessly. As a data-driven Google Ads Agency in London, we prioritize transparency by providing comprehensive analytics and results, ensuring you have a clear understanding of your investment.
We believe in keeping you informed about our campaign optimization efforts and future plans, fostering a collaborative relationship to achieve the results you desire.
What Our Google Ads Company Can Do For You
Collaborate with our team of industry experts and stay at the forefront of the competition.
In today's information-rich online landscape, standing out in your potential customers' searches can be challenging. However, with the right approach, it is definitely achievable!
Here's the concept: Google's ranking systems work tirelessly to sift through an enormous number of webpages in a fraction of a second, matching individuals with the information they seek.
According to Google themselves: …algorithms analyze query keywords, page relevance and usability, source expertise, as well as location and settings.
The solution: Google provides advertising opportunities that appear within search results on Google.com. This form of advertising is an incredibly powerful method to drive relevant traffic to your website precisely when people are actively searching for your specific product or service.
The Google Display Network encompasses a vast array of websites worldwide, providing marketers with the opportunity to showcase their advertisements to diverse audiences in various formats. Businesses can effectively target their desired customers, whether on a local or global scale.
However, it's important to recognize that not every visitor to your website will convert immediately. Consumers often engage in research and comparison before making a purchase. Therefore, implementing a robust remarketing strategy becomes essential for achieving favorable outcomes.
Through Google Display remarketing, you can re-engage with customers who have previously shown interest but left to explore further. By segmenting these users based on their past actions and intentions, and delivering tailored messages at the opportune moment, you increase the likelihood of converting them into paying customers.
If you haven't yet embraced this powerful marketing tool, reach out to us. Even if you're already working with a Google Ads agency but not experiencing the desired benefits, get in touch with us! By neglecting this incredible opportunity, you risk missing out on valuable sales opportunities, and we assure you that our expertise can make a difference.
If you're an online retailer, it's crucial to have your products listed on Google Shopping.
By showcasing your products prominently at the top of Google's search engine results, you position your offerings right at the beginning of the buyer's journey. This strategic placement leads to direct conversions from the Search Engine Results Page, resulting in remarkable return on investment (ROI).
Simply driving traffic to a client's website is not sufficient to achieve desired outcomes. If visitors are not convinced of the next steps or encounter difficulties in making a purchase, your investment will go to waste, and they may turn to your competitors instead.
To avoid such scenarios, you require highly effective landing pages that actively contribute to your success. As a comprehensive Google Ads Agency based in London, Krypton IT Services is prepared to create fast, functional, and creatively designed pages that seamlessly integrate with your website while prioritizing conversion.
Optimize your Customers' Journey with Conversion Rate Optimization Services in London
In an ideal scenario, every interaction point in your customers' journey should lead to sales. At Krypton IT Services, we understand the importance of taking action and optimizing this process to maximize your conversions.
With our expertise in conversion rate optimization services in London, we conduct a comprehensive assessment of your current customer journey. We meticulously examine each step to identify areas for improvement and implement necessary optimizations. Our focus is on crafting compelling calls-to-action (CTAs) that prompt visitors to take desired actions, whether it's making immediate calls, booking appointments, or seamlessly proceeding to the Shopping Basket without any distractions.
Regular A/B testing is a fundamental part of our approach. By continuously evaluating the performance of your pages and Google Ads, we gain valuable insights into the elements that either drive or hinder potential customers from making a purchase.
As a leading London-based Google Ads Agency, we stay ahead of the curve when it comes to the latest developments in Google Ads, including testing and tracking methodologies. Leveraging our expert insights, we collaborate closely with you while working within your budget to achieve the highest possible conversion rate. Our goal is to leave no opportunity unexplored in maximizing your conversions and helping your business thrive.
We know there are a plenty of Google Ads agencies in London to choose from, here's why our clients love us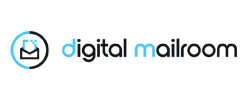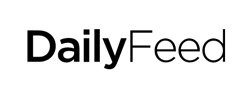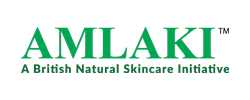 Check Out Our 5 Star Reviews
.
Top Paid Social Media Agency form London
I highly recommend Mahfuzul for his exceptional expertise and proven track record in PPC campaign management.During our time working together, Mahfuzul consistently demonstrated a deep understanding of PPC strategies and tactics. His knowledge of industry tools and trends was always up-to-date, and he was able to quickly adapt to changes in the PPC landscape.What sets Mahfuzul apart, however, is his unwavering commitment to delivering excellent results for his clients. He managed to exceed expectations and achieve impressive results. He also has a keen eye for identifying opportunities to improve campaigns and drive even better results.Overall, I highly recommend Mahfuzul to anyone needing a skilled and results-driven PPC professional.
Mahfuzul and his team did a great job positioning one of our SaaS products on the UK market. In addition, they were responsible for digital sales on a CPA level through paid and organic search channels. As a result, they achieved a stable and sustainable funnel for lead acquisition. He is also a pleasant and reliable professional that every company wants to collaborate with.
Dude, I gotta say, Mahfuz and his team at Krypton IT Services really blew my mind with their website development skills. We needed a fresh website from the ground up, and these guys totally nailed it. They listened closely to our needs and not only made an amazing site but also totally captured the vibe we were going for.Even though we thought we knew a thing or two about website building, their mad expertise was next-level and really made our site stand out. Working with Mahfuz was a blast, and I'll definitely hit them up again for any future website projects. Highly recommend these cats!
I have been closely connected to this business since very soon after it's inception. Mahfuz and his team are fantastic. If you are looking for a transparent, effective and supportive addition to your marketing division..you need to book a call with these guys!! Absolute ROCKSTARS!
I was struggling doing my page boost with good output. But after getting service from krypton IT services i m getting best output Alhamdulillah. Responses Are amazing.Thank you for making my business life so easy. Thank you the Team💜
I'm thrilled to recommend Krypton IT Services to anyone looking to maximize their advertising returns. Mahfuz and his team provided exceptional service, and Mahfuz's Facebook ads campaign was a game-changer for our business. We started seeing a hike in our sales volume from social media channels and our website from week one. Thanks for all the great work!
I had the pleasure of working with Mahfuz and his team on the social marketing campaign for my e-commerce business, Shirinoku Ltd. I must say they did a fantastic job. Their communication was exceptional, always prompt to respond and act on our requests. Moreover, the return on ad spend (ROAS) was impressive, which made us extremely satisfied with their performance. I would highly recommend Mahfuz and his team for any social marketing needs!
Mahfuz and his team at Krypton IT Services are true professionals. Their deep knowledge of advertising best practices and friendly service made for an exceptional experience. Mahfuz's Facebook ads campaign started generating a hike in our sales volume from social media channels and our website from week one. I highly recommend them!
I had a fantastic experience working with Krypton IT Services. Mahfuz's Facebook ads campaign was highly effective and brought in a hike in our sales volume from social media channels and our website from the very first week. I highly recommend their services to anyone looking to maximize their advertising returns. Thanks again, Mahfuz!