Shopify Agency From London
Elevate your e-commerce site with innovative web design from a seasoned Shopify agency in London.Expand your customer base, enhance user experience, and optimize sales.
What Benefits Does Shopify Offer?
Shopify is one of the most scalable, flexible and feature-rich eCommerce platforms out there
Shopify is an exceptional eCommerce platform known for its scalability, flexibility, and extensive features. It continues to grow rapidly and is trusted by renowned brands, providing a secure environment for both buyers and sellers. Whether you're a small or large business, Shopify is the go-to choice for eCommerce.
Your website should be a valuable asset, allowing you to work efficiently and focus on expanding your business. Shopify empowers you to achieve this goal by offering innovative features for order and customer management, ensuring customer loyalty.
With numerous opportunities available, it's wise to collaborate with a Shopify agency that possesses the expertise to elevate your business to new heights. Even better, choose a certified Shopify Partner like Krypton IT Services.
Why You Should Choose a Customized Shopify Agency
Shopify: Your Tailored Solution for Business Success
Shopify is a versatile and customizable platform designed to empower brands of all sizes, providing the tools and capabilities needed to thrive in the vast online marketplace. With seamless multi-channel integrations, constant platform enhancements by a dedicated developer network, and an intuitive dashboard for complete store management, Shopify ensures effortless control over every aspect of your online presence.
By partnering with Krypton IT Services, a trusted Shopify development agency, you not only gain access to Shopify's extensive features and advantages but also leverage the expertise of seasoned marketers who understand the dynamics of successful online selling. Whether building a new Shopify website or optimizing an existing one, our agency ensures it aligns with proven marketing strategies such as Conversion Rate Optimization (CRO), Search Engine Optimization (SEO), and user-friendly functionality to create engaging and profitable websites.
This strategic approach gives you a competitive edge, boosting awareness, visibility, and most importantly, driving sales. If you already have a Shopify website, our qualified Shopify Partners can enhance its functionality and user experience, optimizing it for higher conversion rates.
As a business owner, your focus should be on growth, sales, and customer service, rather than getting caught up in technical intricacies. Entrusting the development and optimization of your Shopify site to our agency allows you to efficiently allocate your resources and expertise, ensuring your business flourishes. Make the smart choice and let professionals handle the development decisions, while you reap the rewards of a thriving online presence.
What Benefits Does Shopify Offer?
Curious about the capabilities of Shopify, the all-in-one eCommerce platform? If you haven't experienced it yet, prepare to be impressed. Keep reading to discover its remarkable features and benefits.
Why Select Us as Your Shopify Development Agency?
While Shopify is a top-notch eCommerce platform, it often requires the expertise of professionals to fully leverage its advanced features and optimize its performance.
As a trusted Shopify agency based in London, we specialize in crafting profitable eCommerce websites. We partner with ambitious brands that strive to stand out and surpass their competition.
Combining our team's genuine creativity with our results-oriented marketing strategies, we create eCommerce solutions that provide exceptional customer experiences, drive revenue growth, and deliver a solid return on investment.
Our mission is to identify, design, and deliver websites that effectively engage your target audience, operate seamlessly, and achieve your best results to date.
Creating genuine connections between brands and customers begins by understanding the desires of your target audience.
At Krypton IT Services, our skilled in-house team takes a comprehensive approach, closely examining your brand and the industry landscape. This allows us to design a customized Shopify website that aligns with your specific goals, the competitive environment, and the distinct characteristics of your brand.
Moreover, we conduct thorough competitor analysis and stay up-to-date with the latest industry standards. By doing so, we ensure that your website delivers maximum impact and optimal functionality, keeping you ahead of the curve.
At Krypton IT Services, an experienced Shopify agency in London, we take charge of building your website. This encompasses wireframing, creating layouts, and designing a user-friendly experience that aligns with your objectives.
Using the available sections, we can craft custom pages tailored to your needs, whether you're starting with a pre-built theme or a custom-made one. For instance, if you desire an engaging 'About Us' page to establish a genuine connection with your customers, we can construct it using the existing structures while maintaining consistency across the entire site.
We also analyze and determine the optimal internal page structure and top navigation to enhance conversions and streamline the customer journey. This may involve creating a new menu structure or optimizing your current site.
As a performance-driven Shopify agency, our focus is on maximizing your profits and attracting new customers to fuel your brand's growth. Once your website is live, we continually work to enhance its impact, leveraging both technical and creative approaches.
This includes providing conversion rate optimization (CRO) suggestions based on A/B testing, refreshing creative copy to ensure relevance, and implementing technical recommendations to resolve any issues that may arise naturally.
Furthermore, our developers actively contribute by suggesting improvements using the latest Shopify features, consistently refining the user experience (UX) and ensuring your website remains at the forefront of functionality.
We know there are a plenty of Shopify agencies in London to choose from, here's why our clients love us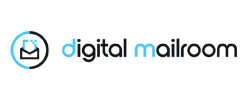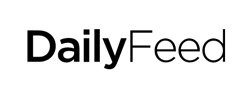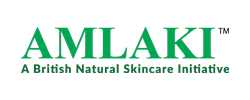 Check Out Our 5 Star Reviews
.
Top Paid Social Media Agency form London
I highly recommend Mahfuzul for his exceptional expertise and proven track record in PPC campaign management.During our time working together, Mahfuzul consistently demonstrated a deep understanding of PPC strategies and tactics. His knowledge of industry tools and trends was always up-to-date, and he was able to quickly adapt to changes in the PPC landscape.What sets Mahfuzul apart, however, is his unwavering commitment to delivering excellent results for his clients. He managed to exceed expectations and achieve impressive results. He also has a keen eye for identifying opportunities to improve campaigns and drive even better results.Overall, I highly recommend Mahfuzul to anyone needing a skilled and results-driven PPC professional.
Mahfuzul and his team did a great job positioning one of our SaaS products on the UK market. In addition, they were responsible for digital sales on a CPA level through paid and organic search channels. As a result, they achieved a stable and sustainable funnel for lead acquisition. He is also a pleasant and reliable professional that every company wants to collaborate with.
Dude, I gotta say, Mahfuz and his team at Krypton IT Services really blew my mind with their website development skills. We needed a fresh website from the ground up, and these guys totally nailed it. They listened closely to our needs and not only made an amazing site but also totally captured the vibe we were going for.Even though we thought we knew a thing or two about website building, their mad expertise was next-level and really made our site stand out. Working with Mahfuz was a blast, and I'll definitely hit them up again for any future website projects. Highly recommend these cats!
I have been closely connected to this business since very soon after it's inception. Mahfuz and his team are fantastic. If you are looking for a transparent, effective and supportive addition to your marketing division..you need to book a call with these guys!! Absolute ROCKSTARS!
I was struggling doing my page boost with good output. But after getting service from krypton IT services i m getting best output Alhamdulillah. Responses Are amazing.Thank you for making my business life so easy. Thank you the Team💜
I'm thrilled to recommend Krypton IT Services to anyone looking to maximize their advertising returns. Mahfuz and his team provided exceptional service, and Mahfuz's Facebook ads campaign was a game-changer for our business. We started seeing a hike in our sales volume from social media channels and our website from week one. Thanks for all the great work!
I had the pleasure of working with Mahfuz and his team on the social marketing campaign for my e-commerce business, Shirinoku Ltd. I must say they did a fantastic job. Their communication was exceptional, always prompt to respond and act on our requests. Moreover, the return on ad spend (ROAS) was impressive, which made us extremely satisfied with their performance. I would highly recommend Mahfuz and his team for any social marketing needs!
Mahfuz and his team at Krypton IT Services are true professionals. Their deep knowledge of advertising best practices and friendly service made for an exceptional experience. Mahfuz's Facebook ads campaign started generating a hike in our sales volume from social media channels and our website from week one. I highly recommend them!
I had a fantastic experience working with Krypton IT Services. Mahfuz's Facebook ads campaign was highly effective and brought in a hike in our sales volume from social media channels and our website from the very first week. I highly recommend their services to anyone looking to maximize their advertising returns. Thanks again, Mahfuz!