Microsoft Bing Ads Agency
Expand your brand's reach beyond limits. Harness the power of Bing Ads to seize a larger market share and gain a competitive edge over your rivals.
Microsoft Bing Advertising Agency
In the ever-changing digital landscape, Microsoft Bing Advertising emerges as a powerful platform with vast potential. With millions of active users, Bing Ads present a lucrative opportunity to reach your target audience effectively. As a trusted Microsoft Bing Advertising partner, Krypton IT Services is committed to helping you connect with your ideal customers through impactful ads that generate measurable results.
Leveraging our expertise in digital advertising, we develop tailored strategies to maximize the performance of your Bing Ads campaigns. We conduct in-depth research to understand your target audience, their preferences, and their search behaviors. By analyzing market trends and utilizing advanced targeting options, we ensure your ads are seen by the right people at the right time.
Our team of skilled professionals crafts compelling ad copy and designs visually appealing creatives that captivate your audience's attention. We optimize your campaigns regularly, monitoring performance metrics and making data-driven adjustments to enhance your ROI.
With Krypton IT Services as your Microsoft Bing Advertising partner, you can leverage the full potential of this platform to drive high-converting traffic to your website, increase brand visibility, and achieve your marketing goals. Trust us to deliver impactful campaigns that yield tangible outcomes and propel your business towards success in the digital realm.
Extend Your Advertising Reach Using Bing Ads
Krypton IT Services is a comprehensive PPC Agency that specializes in managing Google campaigns and excels in handling Bing Advertising as well.
Although not the largest search engine, Bing pay per click advertising presents a plethora of unique opportunities. Research indicates that it can yield a higher conversion rate due to its older audience with greater disposable income and motivation. Moreover, it is deemed more profitable for SMEs, depending on the industry vertical.
Our team of experts at the Bing Ads Agency is adept at harnessing this potential by creating performance-optimized ads. We particularly recommend this platform for B2B companies as many professionals utilize Bing for work purposes. Additionally, Bing boasts advanced device targeting and has a strong desktop usership.
We collaborate closely with our clients, functioning as an extension of their in-house team. By leveraging the information you provide us about your project, we ensure that your paid advertising aligns with your key performance indicators (KPIs). Through continuous optimization and sharing valuable insights, we consistently deliver exceptional return on investment (ROI).
Unlock Your Online Potential with Our Bing Ads Agency
Our team of experts is dedicated to maximizing your ROI and expanding your reach to new audiences.
Whether you're seeking to integrate Bing Ads into your current digital marketing strategy or start fresh, Krypton IT Services has you covered. Our team of experts will begin by conducting a thorough audit of your existing performance, meticulously analyzing crucial metrics and identifying any limitations hindering your success. Additionally, we'll conduct extensive keyword research to fuel an optimized and targeted campaign.
Prior to implementation, we'll delve deep into understanding your target audience. It's important to note that Bing has specific demographics that dominate its searchers. We'll ensure that your ads cater to their unique needs, utilizing audience insights to shape the format of your ads. As a seasoned Bing Ads agency, we have the expertise to recommend whether Bing Shopping or Bing Search Ads will yield the best results for your specific goals.
At Krypton IT Services, our creative team excels at seamlessly integrating optimization techniques and best practices into your ad copy, while maintaining your unique tone of voice and directly appealing to your target audience. Once the ad copy is approved, we can proceed to setting up or upgrading your Bing Ads campaign.
Furthermore, we offer expertise in building conversion rate optimized landing pages that effectively guide your traffic towards a focused URL. This strategic approach allows us to maximize transactions, meet the user's needs, and demonstrate to Bing that your website is highly relevant and valuable.
At Krypton IT Services, we take a proactive approach to all our digital services, including Bing paid ads. Our dedicated team not only monitors your Bing Ads but also actively investigates and enhances them on an ongoing basis. We understand the importance of keeping your ads fresh and under control to deliver a strong return on investment (ROI) and meet your objectives.
When we identify opportunities to improve performance, we collaborate closely with your team. We implement tests and explore alternative strategies to continually optimize your ads and drive conversions. Our goal is to consistently push the boundaries and achieve the best possible results for your Bing advertising campaigns.
We know there are a plenty of Microsoft ad agencies in London to choose from, here's why our clients love us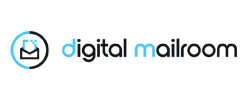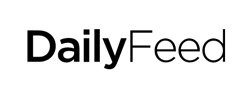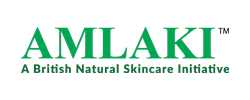 Check Out Our 5 Star Reviews
.
I highly recommend Mahfuzul for his exceptional expertise and proven track record in PPC campaign management.During our time working together, Mahfuzul consistently demonstrated a deep understanding of PPC strategies and tactics. His knowledge of industry tools and trends was always up-to-date, and he was able to quickly adapt to changes in the PPC landscape.What sets Mahfuzul apart, however, is his unwavering commitment to delivering excellent results for his clients. He managed to exceed expectations and achieve impressive results. He also has a keen eye for identifying opportunities to improve campaigns and drive even better results.Overall, I highly recommend Mahfuzul to anyone needing a skilled and results-driven PPC professional.
Mahfuzul and his team did a great job positioning one of our SaaS products on the UK market. In addition, they were responsible for digital sales on a CPA level through paid and organic search channels. As a result, they achieved a stable and sustainable funnel for lead acquisition. He is also a pleasant and reliable professional that every company wants to collaborate with.
Dude, I gotta say, Mahfuz and his team at Krypton IT Services really blew my mind with their website development skills. We needed a fresh website from the ground up, and these guys totally nailed it. They listened closely to our needs and not only made an amazing site but also totally captured the vibe we were going for.Even though we thought we knew a thing or two about website building, their mad expertise was next-level and really made our site stand out. Working with Mahfuz was a blast, and I'll definitely hit them up again for any future website projects. Highly recommend these cats!
I have been closely connected to this business since very soon after it's inception. Mahfuz and his team are fantastic. If you are looking for a transparent, effective and supportive addition to your marketing division..you need to book a call with these guys!! Absolute ROCKSTARS!
I was struggling doing my page boost with good output. But after getting service from krypton IT services i m getting best output Alhamdulillah. Responses Are amazing.Thank you for making my business life so easy. Thank you the Team💜
I'm thrilled to recommend Krypton IT Services to anyone looking to maximize their advertising returns. Mahfuz and his team provided exceptional service, and Mahfuz's Facebook ads campaign was a game-changer for our business. We started seeing a hike in our sales volume from social media channels and our website from week one. Thanks for all the great work!
I had the pleasure of working with Mahfuz and his team on the social marketing campaign for my e-commerce business, Shirinoku Ltd. I must say they did a fantastic job. Their communication was exceptional, always prompt to respond and act on our requests. Moreover, the return on ad spend (ROAS) was impressive, which made us extremely satisfied with their performance. I would highly recommend Mahfuz and his team for any social marketing needs!
Mahfuz and his team at Krypton IT Services are true professionals. Their deep knowledge of advertising best practices and friendly service made for an exceptional experience. Mahfuz's Facebook ads campaign started generating a hike in our sales volume from social media channels and our website from week one. I highly recommend them!
I had a fantastic experience working with Krypton IT Services. Mahfuz's Facebook ads campaign was highly effective and brought in a hike in our sales volume from social media channels and our website from the very first week. I highly recommend their services to anyone looking to maximize their advertising returns. Thanks again, Mahfuz!