Social Media Agency from London
Unlock the mastery of social media by teaming up with a seasoned Social Media Agency. Whether your aim is to kickstart your business presence on TikTok, run impactful ads on Facebook & Instagram, or explore other possibilities, our expertise is at your service.
Elevate Your Small Business on Social Media
As a prominent social media agency in London, Krypton IT Services is here to assist you in devising a customized social media strategy that caters to your ideal target audience.
Why Choose Social Media Advertising?
Undoubtedly, it is the most effective approach to reach a specific audience who is already interested in your offerings or possesses the potential to become your valued customers. You no longer need to spend substantial sums of money and hope that your ideal customer stumbles upon your advertisement amidst countless others.
Our highly acclaimed social media agency will collaborate with you to create the perfect message and present it to a finely tuned audience.
At Krypton IT Services, our social media marketing agency in London believes in fueling your ambitions, establishing a consistent brand voice across multiple platforms, and proudly promoting it! We work alongside your in-house teams as your trusted partner, striving towards the shared objective, regardless of the desired outcome for your business.
A Full Service Social Media Agency
Leverage the Power of Meta for Your Business
By combining the Facebook and Instagram platforms, Meta boasts the largest and most diverse audience worldwide, with approximately 3.5 billion active users across its network. This vast audience guarantees that your desired demographic is present on Meta, eagerly anticipating a fresh offering from businesses like yours. And here at Krypton IT Services, we are here to target those audiences for you, regardless of who they are or the industry you operate in.
The Meta Ad platform employs a highly effective targeting system that can pinpoint your ideal customers, considering their preferences, age, and location. Even in a post-iOS14 era, we can target extensive pools of potential customers, as well as those who have already engaged with your brand. This is particularly valuable for small businesses aiming to reach a specific audience, as it enables us to use precise targeting to craft the perfect audience.
As a comprehensive social media agency, we can handle your entire Meta advertising strategy throughout every stage of the customer journey, while also providing support with compelling copy and creative elements. Our in-house creative team is readily available to create eye-catching graphics and engaging short-form videos that can be utilized across your campaigns.
Unleash the Potential of TikTok for Your Small Business
TikTok offers a distinctive opportunity for small businesses to engage with fresh audiences through captivating short-form videos. As a social media marketing agency, Krypton IT Services has the expertise to construct revenue-generating campaigns that combine the perfect blend of creativity and strategy, enabling you to achieve your desired outcomes on TikTok.
Whether you are launching a new venture or aiming to elevate your existing business, a well-targeted TikTok campaign can yield impressive results for eCommerce as well as lead-generation businesses. Rest assured, we can assist you in content creation, ensuring that you have native content that effectively showcases your unique offerings.
Tap into the Power of LinkedIn for B2B Lead Generation
Were you aware that approximately 80% of all qualified B2B leads generated from social media originate from LinkedIn? For Lead Gen businesses, LinkedIn ads offer a distinct opportunity to target influential decision-makers across various industries.
As a seasoned social media marketing agency based in London, Krypton IT Services remains at the forefront of the latest advancements in LinkedIn targeting technology. We craft strategies that specifically concentrate on sectors, companies, and key individuals who can significantly impact your business.
Our in-house experts dedicate time to comprehend your business and analyze your competitors, enabling us to develop a tailored strategy that seamlessly integrates LinkedIn marketing into your broader digital marketing plans.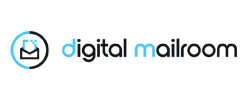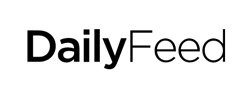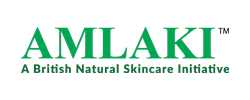 Check Out Our 5 Star Reviews
.
Top Paid Social Media Agency form London
I highly recommend Mahfuzul for his exceptional expertise and proven track record in PPC campaign management.During our time working together, Mahfuzul consistently demonstrated a deep understanding of PPC strategies and tactics. His knowledge of industry tools and trends was always up-to-date, and he was able to quickly adapt to changes in the PPC landscape.What sets Mahfuzul apart, however, is his unwavering commitment to delivering excellent results for his clients. He managed to exceed expectations and achieve impressive results. He also has a keen eye for identifying opportunities to improve campaigns and drive even better results.Overall, I highly recommend Mahfuzul to anyone needing a skilled and results-driven PPC professional.
Mahfuzul and his team did a great job positioning one of our SaaS products on the UK market. In addition, they were responsible for digital sales on a CPA level through paid and organic search channels. As a result, they achieved a stable and sustainable funnel for lead acquisition. He is also a pleasant and reliable professional that every company wants to collaborate with.
Dude, I gotta say, Mahfuz and his team at Krypton IT Services really blew my mind with their website development skills. We needed a fresh website from the ground up, and these guys totally nailed it. They listened closely to our needs and not only made an amazing site but also totally captured the vibe we were going for.Even though we thought we knew a thing or two about website building, their mad expertise was next-level and really made our site stand out. Working with Mahfuz was a blast, and I'll definitely hit them up again for any future website projects. Highly recommend these cats!
I have been closely connected to this business since very soon after it's inception. Mahfuz and his team are fantastic. If you are looking for a transparent, effective and supportive addition to your marketing division..you need to book a call with these guys!! Absolute ROCKSTARS!
I was struggling doing my page boost with good output. But after getting service from krypton IT services i m getting best output Alhamdulillah. Responses Are amazing.Thank you for making my business life so easy. Thank you the Team💜
I'm thrilled to recommend Krypton IT Services to anyone looking to maximize their advertising returns. Mahfuz and his team provided exceptional service, and Mahfuz's Facebook ads campaign was a game-changer for our business. We started seeing a hike in our sales volume from social media channels and our website from week one. Thanks for all the great work!
I had the pleasure of working with Mahfuz and his team on the social marketing campaign for my e-commerce business, Shirinoku Ltd. I must say they did a fantastic job. Their communication was exceptional, always prompt to respond and act on our requests. Moreover, the return on ad spend (ROAS) was impressive, which made us extremely satisfied with their performance. I would highly recommend Mahfuz and his team for any social marketing needs!
Mahfuz and his team at Krypton IT Services are true professionals. Their deep knowledge of advertising best practices and friendly service made for an exceptional experience. Mahfuz's Facebook ads campaign started generating a hike in our sales volume from social media channels and our website from week one. I highly recommend them!
I had a fantastic experience working with Krypton IT Services. Mahfuz's Facebook ads campaign was highly effective and brought in a hike in our sales volume from social media channels and our website from the very first week. I highly recommend their services to anyone looking to maximize their advertising returns. Thanks again, Mahfuz!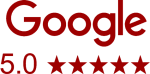 Content that Packs a Punch for Your Ads
At Krypton IT Services, we strongly believe that the quality of your content determines the success of your ads. Luckily, our content is nothing short of remarkable. Our skilled content team has extensive experience across various industries, crafting compelling copy and captivating visual content that effectively highlights your unique selling points and brand persona.
We leverage this understanding of your brand and your customers' priorities, along with our expertise in each social media platform, to create content that delivers tangible results.
But we don't limit ourselves to visual creativity alone. As a comprehensive content marketing agency, we seamlessly integrate our content creation skills throughout your entire account, refining the style, tone, and visual presentation of every aspect, from your ad copy to your landing page.
We know there are a plenty of Social Media agencies in London to choose from, here's why our clients love us