WordPress Development Agency
For ambitious brands, there's no room for a subpar CMS; you must provide a seamless, customer-centric experience consistently.Welcome to WordPress. Welcome to your new WordPress agency.
The best CMS of the time!
WordPress, as a content management system, offers speed, incredible functionality, and a user-friendly interface. It's search engine friendly, highly customizable, and the best part? It's free. Whether you're a startup e-commerce brand or looking to showcase your portfolio, WordPress is the perfect solution, and as a seasoned WordPress development agency, we excel at leveraging its power.
Our mission is to revitalize your website, transforming it into a dynamic hub of optimized content that ranks higher in search engine results. We design user-focused layouts that drive conversions and simplify the purchasing process. With WordPress, we work hand in hand with your business, understanding the importance of engaging customers and catering to their needs.
At Krypton IT Services, we bring our expertise as a trusted WordPress agency to ensure your website stands out from the competition. Let us take your website to new heights, combining the strengths of WordPress with our strategic approach to deliver exceptional results.
The Importance of Hiring a WordPress Development Agency
You desire top-notch performance for your business, and we have the expertise to deliver exactly that. It's a perfect match.
By partnering with our experienced WordPress agency, you can leverage the comprehensive features of this CMS along with strategic insights that result in customer-centric websites.
Take, for example, WooCommerce—an integrated and customizable e-commerce platform that seamlessly integrates with any WordPress site, empowering you to sell online effortlessly. Additionally, we can seamlessly integrate marketing tools like Hubspot, Salesforce, and secure payment gateways such as PayPal, ensuring smooth and dynamic functionality. This drives essential sales and enhances your customers' journey.
Our dedicated WordPress agency, Krypton IT Services, takes a customer-focused approach to maximize the potential of your WordPress CMS, whether it's a new or existing site. We craft compelling messages that resonate with your target audience, ensuring that when they visit your website, they become captivated.
That's why we offer end-to-end management of website design, development, and content creation, providing a seamless and comprehensive solution for your business.
What Sets Our WordPress Development Agency Apart?
With our expertise in helping small and large businesses thrive, we understand the significance of building strong customer relationships from the beginning.
Since the beginning, our focus has been on discovering, enhancing, and executing successful strategies for small and large enterprises, and our proficiency in WordPress is no exception.
As a seasoned WordPress agency, we merge imaginative design with marketing knowledge to craft a WordPress website that puts your business at the forefront of your customers' minds.
At Krypton IT Services, we approach UX and design comprehensively, taking into account your unique business goals and combining them with insights from our experienced digital strategists. We utilize qualitative and quantitative data to create interfaces that are not only visually appealing but also enhance engagement and drive sales.
We enhance your online potential and e-commerce capabilities through a conversion-rate optimized website powered by our industry expertise. Our process involves wireframes and workflows supported by creative marketing insights, along with seamless integration of third-party tools such as email marketing, CRMs, and social platforms. Our WordPress development adheres to best practices in SEO, coding standards, and naming conventions.
Our team of expert copywriters works closely with your business to deliver compelling, on-brand content that motivates your target audience. We align our content creation with your customized strategy, optimizing this crucial element of your website to ensure competitiveness, discoverability, and relevance to your audience's needs.
We know there are a plenty of WordPress Development agencies in London to choose from, here's why our clients love us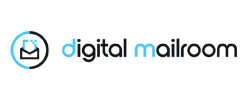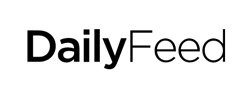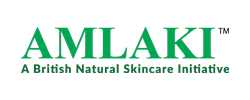 Check Out Our 5 Star Reviews
.
Top Paid Social Media Agency form London
I highly recommend Mahfuzul for his exceptional expertise and proven track record in PPC campaign management.During our time working together, Mahfuzul consistently demonstrated a deep understanding of PPC strategies and tactics. His knowledge of industry tools and trends was always up-to-date, and he was able to quickly adapt to changes in the PPC landscape.What sets Mahfuzul apart, however, is his unwavering commitment to delivering excellent results for his clients. He managed to exceed expectations and achieve impressive results. He also has a keen eye for identifying opportunities to improve campaigns and drive even better results.Overall, I highly recommend Mahfuzul to anyone needing a skilled and results-driven PPC professional.
Mahfuzul and his team did a great job positioning one of our SaaS products on the UK market. In addition, they were responsible for digital sales on a CPA level through paid and organic search channels. As a result, they achieved a stable and sustainable funnel for lead acquisition. He is also a pleasant and reliable professional that every company wants to collaborate with.
Dude, I gotta say, Mahfuz and his team at Krypton IT Services really blew my mind with their website development skills. We needed a fresh website from the ground up, and these guys totally nailed it. They listened closely to our needs and not only made an amazing site but also totally captured the vibe we were going for.Even though we thought we knew a thing or two about website building, their mad expertise was next-level and really made our site stand out. Working with Mahfuz was a blast, and I'll definitely hit them up again for any future website projects. Highly recommend these cats!
I have been closely connected to this business since very soon after it's inception. Mahfuz and his team are fantastic. If you are looking for a transparent, effective and supportive addition to your marketing division..you need to book a call with these guys!! Absolute ROCKSTARS!
I was struggling doing my page boost with good output. But after getting service from krypton IT services i m getting best output Alhamdulillah. Responses Are amazing.Thank you for making my business life so easy. Thank you the Team💜
I'm thrilled to recommend Krypton IT Services to anyone looking to maximize their advertising returns. Mahfuz and his team provided exceptional service, and Mahfuz's Facebook ads campaign was a game-changer for our business. We started seeing a hike in our sales volume from social media channels and our website from week one. Thanks for all the great work!
I had the pleasure of working with Mahfuz and his team on the social marketing campaign for my e-commerce business, Shirinoku Ltd. I must say they did a fantastic job. Their communication was exceptional, always prompt to respond and act on our requests. Moreover, the return on ad spend (ROAS) was impressive, which made us extremely satisfied with their performance. I would highly recommend Mahfuz and his team for any social marketing needs!
Mahfuz and his team at Krypton IT Services are true professionals. Their deep knowledge of advertising best practices and friendly service made for an exceptional experience. Mahfuz's Facebook ads campaign started generating a hike in our sales volume from social media channels and our website from week one. I highly recommend them!
I had a fantastic experience working with Krypton IT Services. Mahfuz's Facebook ads campaign was highly effective and brought in a hike in our sales volume from social media channels and our website from the very first week. I highly recommend their services to anyone looking to maximize their advertising returns. Thanks again, Mahfuz!