Branding Agency From London
Ensure that every interaction people have with your business is etched in their memory. With innovative and captivating branding, you can create experiences that leave a lasting impact and make your business truly unforgettable.
Leading Brand Content Agency
Why Should You Invest In A Branding Agency?
As social media continues to grow in popularity and impact, effective branding has become increasingly crucial. At Krypton IT Services, a specialized branding agency in London, we grasp the significance of standing out from the crowd. While branding may initially appear to be solely about a compelling logo, attractive website colors, and clear messaging, it encompasses so much more.
Our team comprehends the intricacies of branding and knows what it takes to make your brand shine. We recognize that branding involves more than just visual elements; it encompasses the essence of your business. Through our expertise, we develop a comprehensive brand identity that resonates with your target audience and leaves a lasting impression at every touchpoint.
The Importance of Strong Branding for You & Your Business
Harness the Power of Krypton IT Services Branding
Discover Your Business Identity
Your brand defines who you are as a business. It represents the essence of your company and is constantly on display for the world to see, evaluate, and embrace.
Stand Out in a Crowded Market
In a world saturated with new brands vying for attention, it's becoming increasingly challenging to make a lasting impression. Effective branding acts as a stop sign, capturing attention and allowing your compelling copy, exceptional products, or outstanding services to shine.
Forge a Memorable Connection
Exceptional branding infuses your business with personality and purpose. It creates an emotional bond that attracts people's love and loyalty.
Avoid Turning Potential Customers Away
Poor branding can repel potential customers even before they have a chance to engage with your business. It's crucial to make a positive and lasting impression.
Foster Customer Loyalty
Your goal is not just to attract customers once, but to build lasting relationships that keep them coming back. That's where a professional logo design agency, like Krypton IT Services, plays a pivotal role.
Establish Trust and Connect with Customers
Branding serves as a bridge that connects your business with your customers, building trust and understanding. It's the first step in the enduring dance between businesses and customers.
Create Consistent Branding Everywhere
Your brand should be omnipresent, making a lasting impression on your customers. It should evoke thoughts of your social media captions, packaging, and the precise shades of your website colors.
Your business is more than just a name—it's a cohesive entity tied together by effective branding.
Let Krypton IT Services unleash the power of branding for your business.
We know there are a plenty of branding agencies in London to choose from, here's why our clients love us
Why Choose Krypton IT Services as Your Branding Agency?
Finding the right logo design agency or external brand content agency can be a challenge. Entrusting your hard work and dedication to others is a big decision.
But when you come across a team that truly understands your business, like us, the rewards are worth it.
If you're determined to change the narrative in your industry, you need a brand content agency that shares your passion for pushing boundaries.
Introducing: Krypton IT Services
Our team of content enthusiasts and design aficionados helps you make strategic and creative breakthroughs that propel your business to new heights.
Whether you're seeking a complete revitalization and want experts to guide your business transformation or you want to enhance your existing assets, we're here to take you to the next level.
As a branding agency in London, we recognize the importance of standing out in a crowded market. That's why we've built an agency that embraces innovative thinking, honesty, and transparency.
We fearlessly challenge the status quo, pushing you and your business to grow and become the success you've always envisioned.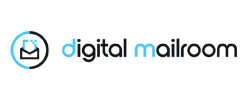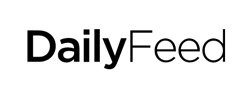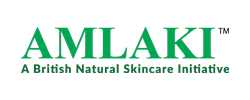 Check Out Our 5 Star Reviews
.
Leading Branding Agency From London
I highly recommend Mahfuzul for his exceptional expertise and proven track record in PPC campaign management.During our time working together, Mahfuzul consistently demonstrated a deep understanding of PPC strategies and tactics. His knowledge of industry tools and trends was always up-to-date, and he was able to quickly adapt to changes in the PPC landscape.What sets Mahfuzul apart, however, is his unwavering commitment to delivering excellent results for his clients. He managed to exceed expectations and achieve impressive results. He also has a keen eye for identifying opportunities to improve campaigns and drive even better results.Overall, I highly recommend Mahfuzul to anyone needing a skilled and results-driven PPC professional.
Mahfuzul and his team did a great job positioning one of our SaaS products on the UK market. In addition, they were responsible for digital sales on a CPA level through paid and organic search channels. As a result, they achieved a stable and sustainable funnel for lead acquisition. He is also a pleasant and reliable professional that every company wants to collaborate with.
Dude, I gotta say, Mahfuz and his team at Krypton IT Services really blew my mind with their website development skills. We needed a fresh website from the ground up, and these guys totally nailed it. They listened closely to our needs and not only made an amazing site but also totally captured the vibe we were going for.Even though we thought we knew a thing or two about website building, their mad expertise was next-level and really made our site stand out. Working with Mahfuz was a blast, and I'll definitely hit them up again for any future website projects. Highly recommend these cats!
I have been closely connected to this business since very soon after it's inception. Mahfuz and his team are fantastic. If you are looking for a transparent, effective and supportive addition to your marketing division..you need to book a call with these guys!! Absolute ROCKSTARS!
I was struggling doing my page boost with good output. But after getting service from krypton IT services i m getting best output Alhamdulillah. Responses Are amazing.Thank you for making my business life so easy. Thank you the Team💜
I'm thrilled to recommend Krypton IT Services to anyone looking to maximize their advertising returns. Mahfuz and his team provided exceptional service, and Mahfuz's Facebook ads campaign was a game-changer for our business. We started seeing a hike in our sales volume from social media channels and our website from week one. Thanks for all the great work!
I had the pleasure of working with Mahfuz and his team on the social marketing campaign for my e-commerce business, Shirinoku Ltd. I must say they did a fantastic job. Their communication was exceptional, always prompt to respond and act on our requests. Moreover, the return on ad spend (ROAS) was impressive, which made us extremely satisfied with their performance. I would highly recommend Mahfuz and his team for any social marketing needs!
Mahfuz and his team at Krypton IT Services are true professionals. Their deep knowledge of advertising best practices and friendly service made for an exceptional experience. Mahfuz's Facebook ads campaign started generating a hike in our sales volume from social media channels and our website from week one. I highly recommend them!
I had a fantastic experience working with Krypton IT Services. Mahfuz's Facebook ads campaign was highly effective and brought in a hike in our sales volume from social media channels and our website from the very first week. I highly recommend their services to anyone looking to maximize their advertising returns. Thanks again, Mahfuz!