Conversion Rate Optimisation Agency
Conversion Rate Optimization (CRO) enhances your customers' journey, enabling your business to thrive.
How to optimize your conversion rate?
We are a Conversion Rate Optimization (CRO) agency dedicated to personalizing, improving, and expediting the customer's journey towards completing a purchase. Have you invested time and money to attract customers to your website, only to find that they don't make a purchase? Yet you know you have exactly what they're looking for!
It's time to take action! You need to make it crystal clear to them that not only do you have what they want, but obtaining it is effortless. Your website or online store is a powerful sales tool, designed to generate income and help you succeed as a business.
Having a visually appealing website or online store is crucial, but it's not sufficient. What your site(s) also need is Conversion Rate Optimization (CRO). CRO is a process aimed at increasing the number of users who convert into customers. It's a simple equation: more visitors turning into customers equals more sales.
To make this equation work in your favor, you may require the assistance of an experienced CRO agency based in London.
At Krypton IT Services, we analyze the current customer journey from the moment they click through to the point of purchase using various tools, such as heatmaps. Then, we implement CRO changes to simplify this process. Sometimes, the most effective results come from strategically placing incentivizing and well-researched Calls To Action in key areas. Our qualified CRO agency strives to persuade visitors to make profitable decisions by making your goals clearer, easier, and more visible. Each step, click, or action a user takes leads them closer to the ultimate goal: making a purchase.
However, it's important to remember that what you're asking visitors to do must be straightforward and prominently displayed. There's no room for guesswork or confusion here!
Our Conversion Rate Optimisation Process
Initial Audit & Analysis – Conversion Rate Optimization starts with a thorough examination of your website. Our team at Krypton IT Services analyzes your site to address customer concerns and enhance its performance, including its SEO.
Evaluate engagement & interactions
Identify obstacles & areas of drop-off
Study audience behavior
Additionally, we ensure your brand is present on various third-party platforms and directories. These platforms not only drive web users back to your site but also enable customers to share their experiences, resulting in valuable user-generated content. In today's market, consumers rely on reviews before making purchases, and strategically leveraging these opportunities enhances the reputation of businesses and drives sales.
Implement Testing & Changes – At Krypton IT Services, we strive to enhance the user experience by implementing targeted improvements on your website. Our team focuses on optimizing and refining the user interface to ensure seamless navigation and engagement.
Conduct A/B Split TestingEnhance
Landing Page Conversion Rate Optimization
Simplify Site Architecture

Our in-house creative team generates compelling and informative content such as stories, case studies, infographics, white papers, and blog posts. This content not only helps establish your brand identity but also fosters discussions and attracts inbound links. We emphasize creating evergreen content that shapes positive perceptions of your brand in the digital realm.
Ongoing Performance Monitoring – At Krypton IT Services, we take a proactive approach to monitor and optimize your website's performance. We closely track the impact of our changes to ensure they deliver the desired results and contribute to the success of your business.
Utilize Heatmap Analysis
Regularly Review Google Analytics Data
Provide Transparent Reporting on Key Metrics

In addition, we create engaging content and give your audience a compelling reason to engage with your brand. For instance, we may run social media competitions to attract attention. Whatever your business goals, we leverage important dates on the calendar and keep a close eye on news stories, trends, bloggers, and incoming requests from journalists. This allows us to seize opportunities that will benefit your brand.
We know there are a plenty of CRO agencies in London to choose from, here's why our clients love us
Achieving Success Through Conversion Rate Optimization
As a comprehensive marketing and web development agency, we offer guidance on various aspects, including website design, conversion rate optimization, and site structure. With our expertise as a Conversion Rate Optimization Agency serving diverse industries, we can assist you in implementing website changes that yield long-lasting results and quantifiable enhancements to your conversion rate.
Before we embark on modifying your website, we take the time to understand your business requirements and analyze the existing conversion journey. This process enables us to gain insights into your target audience's needs, helping us optimize your website to turn traffic into transactions.
By enhancing your website's functionality, design, and continuously optimizing the user experience, we establish trust between your brand and consumers. We streamline your site's structure and improve its functionality, creating a seamless user journey across the entire website. This user-centric approach, rooted in best practices, facilitates conversions or goal completions, tailored to your company's specific objectives.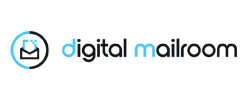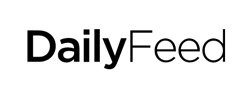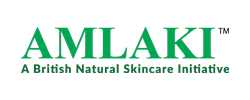 Check Out Our 5 Star Reviews
.
Top Paid Social Media Agency form London
I highly recommend Mahfuzul for his exceptional expertise and proven track record in PPC campaign management.During our time working together, Mahfuzul consistently demonstrated a deep understanding of PPC strategies and tactics. His knowledge of industry tools and trends was always up-to-date, and he was able to quickly adapt to changes in the PPC landscape.What sets Mahfuzul apart, however, is his unwavering commitment to delivering excellent results for his clients. He managed to exceed expectations and achieve impressive results. He also has a keen eye for identifying opportunities to improve campaigns and drive even better results.Overall, I highly recommend Mahfuzul to anyone needing a skilled and results-driven PPC professional.
Mahfuzul and his team did a great job positioning one of our SaaS products on the UK market. In addition, they were responsible for digital sales on a CPA level through paid and organic search channels. As a result, they achieved a stable and sustainable funnel for lead acquisition. He is also a pleasant and reliable professional that every company wants to collaborate with.
Dude, I gotta say, Mahfuz and his team at Krypton IT Services really blew my mind with their website development skills. We needed a fresh website from the ground up, and these guys totally nailed it. They listened closely to our needs and not only made an amazing site but also totally captured the vibe we were going for.Even though we thought we knew a thing or two about website building, their mad expertise was next-level and really made our site stand out. Working with Mahfuz was a blast, and I'll definitely hit them up again for any future website projects. Highly recommend these cats!
I have been closely connected to this business since very soon after it's inception. Mahfuz and his team are fantastic. If you are looking for a transparent, effective and supportive addition to your marketing division..you need to book a call with these guys!! Absolute ROCKSTARS!
I was struggling doing my page boost with good output. But after getting service from krypton IT services i m getting best output Alhamdulillah. Responses Are amazing.Thank you for making my business life so easy. Thank you the Team💜
I'm thrilled to recommend Krypton IT Services to anyone looking to maximize their advertising returns. Mahfuz and his team provided exceptional service, and Mahfuz's Facebook ads campaign was a game-changer for our business. We started seeing a hike in our sales volume from social media channels and our website from week one. Thanks for all the great work!
I had the pleasure of working with Mahfuz and his team on the social marketing campaign for my e-commerce business, Shirinoku Ltd. I must say they did a fantastic job. Their communication was exceptional, always prompt to respond and act on our requests. Moreover, the return on ad spend (ROAS) was impressive, which made us extremely satisfied with their performance. I would highly recommend Mahfuz and his team for any social marketing needs!
Mahfuz and his team at Krypton IT Services are true professionals. Their deep knowledge of advertising best practices and friendly service made for an exceptional experience. Mahfuz's Facebook ads campaign started generating a hike in our sales volume from social media channels and our website from week one. I highly recommend them!
I had a fantastic experience working with Krypton IT Services. Mahfuz's Facebook ads campaign was highly effective and brought in a hike in our sales volume from social media channels and our website from the very first week. I highly recommend their services to anyone looking to maximize their advertising returns. Thanks again, Mahfuz!