Email Marketing Agency From London
To stay ahead in Email Marketing, it's crucial to define your target audience and conduct competitor research. This ensures that your strategy is always several steps ahead of the game.
Why Do You Need An Email Marketing Agency?
An email marketing agency is essential in today's digital landscape, where businesses strive to connect with their target audience and maximize marketing efforts. With specialized knowledge and experience, these agencies develop tailored strategies that align with business goals and maximize results. By leveraging advanced tools and technologies, they create and automate email campaigns, track metrics, and optimize performance. Outsourcing email marketing tasks to an agency saves valuable time and effort, allowing businesses to focus on core operations.
These agencies provide valuable insights and analytics, analyzing campaign performance and making data-driven recommendations for future improvement. Partnering with an email marketing agency offers expertise, resources, time savings, and performance optimization. It allows businesses to effectively reach their target audience, nurture customer relationships, and drive growth.
In a competitive market, an email marketing agency becomes a valuable partner in crafting and executing successful email campaigns. With their expertise and continuous optimization, businesses can harness the power of email marketing to achieve remarkable results, increase engagement, and stay ahead of the competition.
We are Krypton IT Services, an Email Marketing Agency based in London. Our team of experts specializes in creating comprehensive email marketing strategies tailored to your business, providing ample opportunities for customer conversion. We invest time in understanding your products or services, enabling us to develop campaigns that resonate with your target audience.
Email marketing has revolutionized customer interaction, allowing you to build conversion-focused email funnels that drive immediate sales and foster long-term brand loyalty. In fact, on average, you can anticipate a minimum of 66% customer purchases resulting from marketing or sales emails. That's a remarkable return on investment, wouldn't you agree?
Moreover, our Email Campaigns are designed to fill any gaps in your customers' journey, ensuring a seamless and highly effective marketing experience. With each touchpoint, we facilitate clear communication and meaningful interactions, maximizing the impact of your campaigns.
As one of the leading email marketing companies in the UK, we are committed to delivering exceptional results and helping your business thrive. Trust us to leverage the power of email marketing to engage your audience, drive conversions, and nurture long-lasting customer relationships.
From Working With An Email Marketing Company?
In today's digital landscape, businesses have direct channels for customer communication, and one such effective tool is email marketing. As a leading ecommerce email marketing agency based in London, Krypton IT Services understands the importance of fine-tuning and refining this sales tool. We provide businesses with the opportunity to deliver personalized messages to consumers at different stages of the conversion funnel.
Our team of in-house creatives excels at crafting meaningful messages that truly resonate with your audience. We combine these messages with eye-catching designs that make a noticeable impact and seamlessly integrate with other marketing channels.
With our focus on ongoing email marketing analytics and advanced systems, we possess an authentic understanding of your target audience. This allows us to determine the optimal time to send emails and present your brand in the best possible light. We can further enhance personalization by segmenting your subscriber list based on factors like geographical location, ensuring that relevant content, such as swimwear, is targeted to customers in hotter climates.
As an experienced email marketing agency, our goal is to constantly remind customers about your ecommerce brand or online service. We strive to keep them informed about your latest offerings, exciting updates, and hidden gems they may not be aware of. By doing so, we consistently work towards boosting brand awareness and cultivating a loyal customer base for your business.
Research indicates that it's five times more profitable to reconnect with warm or previous customers compared to acquiring new ones. When it comes to marketing tools, email marketing reigns supreme with an impressive 66% conversion rate. Through personalized messages delivered directly to your customer's inbox, we simplify the buyer journey. Our customized calls to action, designed to align with your brand and provide incentives, effectively motivate customers to return to your platform.
At Krypton IT Services, our expert team leverages sophisticated analysis and the insights you provide to deliver carefully crafted content that adds value to your customers and ultimately benefits your business. By implementing a remarketing campaign tailored to your needs, we capture those customers who didn't convert initially, leveraging consumer behavior to your advantage.
At Krypton IT Services, we offer comprehensive email marketing services that include planning and executing drip email campaigns for our clients. A drip email campaign is a strategic approach we use to engage with our clients' target audience in a personalized and timely manner.
With our expertise in email marketing, we segment the client's audience based on various criteria such as demographics, behaviors, or preferences. This segmentation allows us to create tailored email sequences that deliver relevant content to recipients at strategic intervals.
As part of our drip email campaigns, we carefully plan the content of each email to provide valuable information, nurture the relationship, and guide recipients through the customer journey. We ensure that the emails are engaging, informative, and align with the client's brand voice and objectives.
Timing is crucial in drip campaigns, and we meticulously schedule the delivery of each email based on factors such as the recipient's actions, time since the last interaction, or predefined timeframes. This strategic timing ensures that recipients receive the right message at the right time, maximizing their engagement and driving desired actions.
By implementing drip email campaigns, we help our clients achieve various goals, such as welcoming new subscribers, onboarding new customers, promoting products or services, re-engaging inactive users, or delivering educational content. Our approach enables businesses to build stronger relationships with their audience, nurture leads, and ultimately drive conversions.
One of the significant advantages of drip email campaigns is their automation capability. Once we set up the campaign, it runs on autopilot, delivering the scheduled emails without manual intervention. This automation saves time and resources for our clients, allowing them to focus on other aspects of their business while we handle their email marketing needs.
In summary, at Krypton IT Services, we plan and execute drip email campaigns as part of our comprehensive email marketing service. Our strategic approach ensures that our clients' target audience receives personalized and relevant content, leading to increased engagement, improved customer retention, higher conversion rates, and overall marketing success.
We know there are a plenty of Email marketing agencies in London to choose from, here's why our clients love us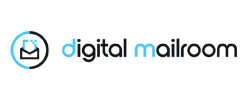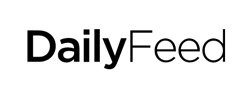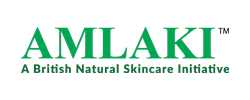 Check Out Our 5 Star Reviews
.
Expert Email Marketing Agency in London
I highly recommend Mahfuzul for his exceptional expertise and proven track record in PPC campaign management.During our time working together, Mahfuzul consistently demonstrated a deep understanding of PPC strategies and tactics. His knowledge of industry tools and trends was always up-to-date, and he was able to quickly adapt to changes in the PPC landscape.What sets Mahfuzul apart, however, is his unwavering commitment to delivering excellent results for his clients. He managed to exceed expectations and achieve impressive results. He also has a keen eye for identifying opportunities to improve campaigns and drive even better results.Overall, I highly recommend Mahfuzul to anyone needing a skilled and results-driven PPC professional.
Mahfuzul and his team did a great job positioning one of our SaaS products on the UK market. In addition, they were responsible for digital sales on a CPA level through paid and organic search channels. As a result, they achieved a stable and sustainable funnel for lead acquisition. He is also a pleasant and reliable professional that every company wants to collaborate with.
Dude, I gotta say, Mahfuz and his team at Krypton IT Services really blew my mind with their website development skills. We needed a fresh website from the ground up, and these guys totally nailed it. They listened closely to our needs and not only made an amazing site but also totally captured the vibe we were going for.Even though we thought we knew a thing or two about website building, their mad expertise was next-level and really made our site stand out. Working with Mahfuz was a blast, and I'll definitely hit them up again for any future website projects. Highly recommend these cats!
I have been closely connected to this business since very soon after it's inception. Mahfuz and his team are fantastic. If you are looking for a transparent, effective and supportive addition to your marketing division..you need to book a call with these guys!! Absolute ROCKSTARS!
I was struggling doing my page boost with good output. But after getting service from krypton IT services i m getting best output Alhamdulillah. Responses Are amazing.Thank you for making my business life so easy. Thank you the Team💜
I'm thrilled to recommend Krypton IT Services to anyone looking to maximize their advertising returns. Mahfuz and his team provided exceptional service, and Mahfuz's Facebook ads campaign was a game-changer for our business. We started seeing a hike in our sales volume from social media channels and our website from week one. Thanks for all the great work!
I had the pleasure of working with Mahfuz and his team on the social marketing campaign for my e-commerce business, Shirinoku Ltd. I must say they did a fantastic job. Their communication was exceptional, always prompt to respond and act on our requests. Moreover, the return on ad spend (ROAS) was impressive, which made us extremely satisfied with their performance. I would highly recommend Mahfuz and his team for any social marketing needs!
Mahfuz and his team at Krypton IT Services are true professionals. Their deep knowledge of advertising best practices and friendly service made for an exceptional experience. Mahfuz's Facebook ads campaign started generating a hike in our sales volume from social media channels and our website from week one. I highly recommend them!
I had a fantastic experience working with Krypton IT Services. Mahfuz's Facebook ads campaign was highly effective and brought in a hike in our sales volume from social media channels and our website from the very first week. I highly recommend their services to anyone looking to maximize their advertising returns. Thanks again, Mahfuz!