Video Production Services
Compelling and Captivating Content for Effective Advertising When it comes to achieving advertising success, captivating and engaging content is absolutely essential. By utilizing video production services, you can expand your reach, achieve lower costs per action, and enhance brand recall.
Maximize the Value of Your Ad Spend with Video Production Services Located in London
Video content is a powerful tool that maximizes your ad spend and ensures your brand stays memorable to your customers. As a specialized video content agency, we excel in creating impactful content that truly connects.
Why Choose a Video Production Agency?
You've conducted market research and defined your target audience. However, your video content is falling short.
More often than not, the creative aspect of your business or Facebook Advertising campaign determines success or the need for a new strategy. So why leave it to chance?
By investing in top-notch video production services, you can ensure that your video content effectively showcases your offerings. Whether it's TikTok ads, Instagram Reels, or long-form YouTube content, we help you make a significant impact in your industry.
As a London-based video production agency, we leverage cutting-edge video technology to deliver seamless and captivating content. Our skilled videographers and content specialists are ready to collaborate with you at any stage of your project, providing end-to-end solutions or creating engaging social media content using existing assets.
We function as an extension of your team, effectively conveying your company's core values and expertise through impactful imagery and videos.
We know there are a plenty of Video production agencies in London to choose from, here's why our clients love us
Why Choose Us as Your Video Production Agency?
Why Choose Us as Your Video Production Agency?
We take pride in offering specialized video production services tailored to small and medium-sized businesses with big ambitions. No matter your industry, we're here to provide the support you require.
If you're seeking a video production agency in London, you're likely searching for reliable professionals who can deliver the desired results while seamlessly integrating with your in-house team. Well, your search ends here…
We foster strong partnerships with each of our clients, taking a collaborative approach and dedicating time to comprehend their needs and objectives. We embrace your brand guidelines and ensure that our vision aligns with yours.
Our commitment lies in creating social media content that reflects your unique identity. You can trust that our content will consistently showcase the best of you and your company.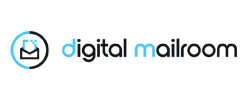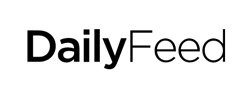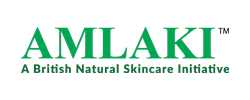 Check Out Our 5 Star Reviews
.
Top Paid Social Media Agency form London
I highly recommend Mahfuzul for his exceptional expertise and proven track record in PPC campaign management.During our time working together, Mahfuzul consistently demonstrated a deep understanding of PPC strategies and tactics. His knowledge of industry tools and trends was always up-to-date, and he was able to quickly adapt to changes in the PPC landscape.What sets Mahfuzul apart, however, is his unwavering commitment to delivering excellent results for his clients. He managed to exceed expectations and achieve impressive results. He also has a keen eye for identifying opportunities to improve campaigns and drive even better results.Overall, I highly recommend Mahfuzul to anyone needing a skilled and results-driven PPC professional.
Mahfuzul and his team did a great job positioning one of our SaaS products on the UK market. In addition, they were responsible for digital sales on a CPA level through paid and organic search channels. As a result, they achieved a stable and sustainable funnel for lead acquisition. He is also a pleasant and reliable professional that every company wants to collaborate with.
Dude, I gotta say, Mahfuz and his team at Krypton IT Services really blew my mind with their website development skills. We needed a fresh website from the ground up, and these guys totally nailed it. They listened closely to our needs and not only made an amazing site but also totally captured the vibe we were going for.Even though we thought we knew a thing or two about website building, their mad expertise was next-level and really made our site stand out. Working with Mahfuz was a blast, and I'll definitely hit them up again for any future website projects. Highly recommend these cats!
I have been closely connected to this business since very soon after it's inception. Mahfuz and his team are fantastic. If you are looking for a transparent, effective and supportive addition to your marketing division..you need to book a call with these guys!! Absolute ROCKSTARS!
I was struggling doing my page boost with good output. But after getting service from krypton IT services i m getting best output Alhamdulillah. Responses Are amazing.Thank you for making my business life so easy. Thank you the Team💜
I'm thrilled to recommend Krypton IT Services to anyone looking to maximize their advertising returns. Mahfuz and his team provided exceptional service, and Mahfuz's Facebook ads campaign was a game-changer for our business. We started seeing a hike in our sales volume from social media channels and our website from week one. Thanks for all the great work!
I had the pleasure of working with Mahfuz and his team on the social marketing campaign for my e-commerce business, Shirinoku Ltd. I must say they did a fantastic job. Their communication was exceptional, always prompt to respond and act on our requests. Moreover, the return on ad spend (ROAS) was impressive, which made us extremely satisfied with their performance. I would highly recommend Mahfuz and his team for any social marketing needs!
Mahfuz and his team at Krypton IT Services are true professionals. Their deep knowledge of advertising best practices and friendly service made for an exceptional experience. Mahfuz's Facebook ads campaign started generating a hike in our sales volume from social media channels and our website from week one. I highly recommend them!
I had a fantastic experience working with Krypton IT Services. Mahfuz's Facebook ads campaign was highly effective and brought in a hike in our sales volume from social media channels and our website from the very first week. I highly recommend their services to anyone looking to maximize their advertising returns. Thanks again, Mahfuz!