Our eCommerce SEO agency assists you in creating enduring brands, optimizing conversions, and leveraging your sales tools for monetization.
Why eCommerce SEO Agency is a Must For Your Business
An eCommerce SEO agency is essential for your business due to several key reasons. Firstly, they specialize in optimizing your online store to improve visibility in search results, driving organic traffic and increasing brand recognition. Secondly, they target the right audience by conducting thorough keyword research and analysis, ensuring your website attracts potential customers actively searching for your products or services.
Additionally, these agencies stay updated with industry trends and algorithm changes, adapting your SEO strategy for optimal performance and ranking. By partnering with an eCommerce SEO agency, you save time and resources, allowing you to focus on core business aspects while professionals handle the technicalities of SEO. Overall, their expertise and strategic approach enhance your online presence, help you stay ahead of competitors, and drive conversions and revenue. With their continuous effort, including keyword optimization, content creation, and performance monitoring, they contribute significantly to the success of your eCommerce venture in the highly competitive digital landscape.
Krypton IT Services specializes in eCommerce SEO to help you outshine your competition, enhance user experience, and excel in mobile performance. With our expertise, your online store will be well-positioned to attract targeted traffic, improve conversion rates, and drive revenue. We understand the importance of staying ahead in the ever-evolving digital landscape and can provide tailored strategies to meet your unique business goals. Let us optimize your eCommerce website and empower your online presence for long-term success.
Why eCommerce SEO Is So Important
Boost Your eCommerce Success with Krypton IT Services: Expert eCommerce SEO Solutions
eCommerce SEO is an essential process to ensure your products or services are visible in search results, driving sales, increasing website traffic, and establishing your brand as the preferred choice for your target audience.
Without a data-driven strategy to enhance your eCommerce site, your business may lag behind. That's why partnering with a dedicated eCommerce SEO agency in London, such as Krypton IT Services, is crucial for your brand's success.
Being discoverable is vital for generating sales and increasing awareness of your online store. Our eCommerce SEO agency specializes in achieving this for you.
In the eCommerce landscape, there is vast potential for growth, but competition is fierce. Every market niche has competitors vying for top positions in Google's search results.
As an experienced eCommerce SEO agency in London, we understand the importance of staying ahead of the game. That's why we prioritize optimizing your website for maximum visibility.
With 30% of retail transactions now happening online, it's more crucial than ever to have a Conversion Rate Optimized eCommerce store that provides a seamless customer journey.
To achieve this, you need the expertise of a dedicated eCommerce SEO agency like us, Krypton IT Services. We have the knowledge and skills to optimize your online store, drive organic traffic, and ensure your business thrives in the competitive digital landscape.
Delivering Results: Our Approach as an eCommerce SEO Agency in London
As with all our services, eCommerce SEO at Krypton IT Services is built on thorough research. When we partner with you as your eCommerce SEO agency, we begin by analyzing your site's performance and conducting keyword research to establish a roadmap for your growth.
eCommerce websites typically have numerous pages dedicated to showcasing various products, categories, and subcategories. This complexity often leads to technical errors, making site audits a priority for us. We ensure that our work starts from a solid foundation, addressing any technical issues that may hinder your platform and user experience, ultimately impacting your credibility and results.
Our keyword research focuses on identifying transactional and valuable terms and mapping them to relevant pages, optimizing your site's structure and content to align with the core desires of your audience. This includes mapping category content and optimizing individual product pages to maximize their visibility and appeal.
As your eCommerce SEO agency, we execute a comprehensive strategy that adds value to the most crucial areas of your site, enhancing conversion rates, improving the overall user experience, and keeping your customers engaged and making purchases.
Furthermore, we can integrate these efforts into broader marketing campaigns, such as leveraging PPC to enhance your visibility in search results or incorporating your optimized store into email marketing initiatives to drive continuous sales.
At Krypton IT Services, we are committed to delivering effective eCommerce SEO solutions tailored to your business goals.
As an eCommerce site, we understand the importance of maintaining a seamless blend of aesthetics and functionality without disrupting your product offerings. At Krypton IT Services, we prioritize the visual appeal of your website because we know that the first impression matters.
Through our On-Page SEO approach, we optimize your site by creating on-brand content for your homepage, product pages, and category pages where necessary. This ensures a consistent voice throughout your site. Our skilled in-house copywriters can produce transactional content tailored to your needs, or we can optimize existing content to maximize its value and impact.
As your eCommerce SEO agency in London, we implement on-page changes that deliver quick wins. Our data-driven approach enables us to identify the most effective methods to enhance your Conversion Rate Optimization (CRO). This includes optimizing metadata, improving title tags, leveraging alt attributes, and refreshing or creating new content.
In the rapidly evolving world of eCommerce, we understand the need for speed. As your dedicated eCommerce SEO agency, we work swiftly to keep pace with the dynamic nature of the industry, ensuring that your business stays ahead of the competition.
At Krypton IT Services, we combine our expertise in eCommerce SEO with agility and precision to deliver optimal results for your online store.
Off-site SEO plays a crucial role in establishing your website's authority, which directly impacts your business's success. At Krypton IT Services, we understand the significance of building high-quality connections that point back to your site. This transfer of authority is a key ranking factor for Google, propelling your website to higher positions in search results, driving organic traffic, and ultimately increasing your return on investment (ROI).
As an eCommerce SEO agency, we recognize the value of leveraging off-site SEO for more than just rankings. By securing high-quality placements and endorsements from relevant and reputable platforms, bloggers, and publications, we can enhance your online reputation and boost brand awareness.
Our team of skilled in-house copywriters conducts thorough research to create unique off-site content that targets users in the early stages of the conversion funnel. This enables us to capture the attention of users who may not be familiar with your brand, improving awareness, consideration, and ultimately driving conversions.
Equipped with industry tools, we meticulously evaluate the effectiveness of each placement, continuously monitoring performance to ensure we maximize your online impact. With Krypton IT Services, you can trust that our off-site SEO strategies are tailored to enhance your website's authority, expand your reach, and drive tangible business results.
We know there are a plenty of eCommerce SEO agencies in London to choose from, here's why our clients love us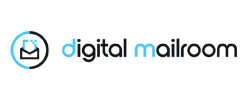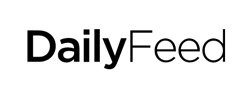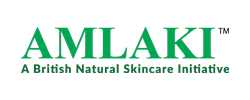 Check Out Our 5 Star Reviews
.
Top Paid Social Media Agency form London
I highly recommend Mahfuzul for his exceptional expertise and proven track record in PPC campaign management.During our time working together, Mahfuzul consistently demonstrated a deep understanding of PPC strategies and tactics. His knowledge of industry tools and trends was always up-to-date, and he was able to quickly adapt to changes in the PPC landscape.What sets Mahfuzul apart, however, is his unwavering commitment to delivering excellent results for his clients. He managed to exceed expectations and achieve impressive results. He also has a keen eye for identifying opportunities to improve campaigns and drive even better results.Overall, I highly recommend Mahfuzul to anyone needing a skilled and results-driven PPC professional.
Mahfuzul and his team did a great job positioning one of our SaaS products on the UK market. In addition, they were responsible for digital sales on a CPA level through paid and organic search channels. As a result, they achieved a stable and sustainable funnel for lead acquisition. He is also a pleasant and reliable professional that every company wants to collaborate with.
Dude, I gotta say, Mahfuz and his team at Krypton IT Services really blew my mind with their website development skills. We needed a fresh website from the ground up, and these guys totally nailed it. They listened closely to our needs and not only made an amazing site but also totally captured the vibe we were going for.Even though we thought we knew a thing or two about website building, their mad expertise was next-level and really made our site stand out. Working with Mahfuz was a blast, and I'll definitely hit them up again for any future website projects. Highly recommend these cats!
I have been closely connected to this business since very soon after it's inception. Mahfuz and his team are fantastic. If you are looking for a transparent, effective and supportive addition to your marketing division..you need to book a call with these guys!! Absolute ROCKSTARS!
I was struggling doing my page boost with good output. But after getting service from krypton IT services i m getting best output Alhamdulillah. Responses Are amazing.Thank you for making my business life so easy. Thank you the Team💜
I'm thrilled to recommend Krypton IT Services to anyone looking to maximize their advertising returns. Mahfuz and his team provided exceptional service, and Mahfuz's Facebook ads campaign was a game-changer for our business. We started seeing a hike in our sales volume from social media channels and our website from week one. Thanks for all the great work!
I had the pleasure of working with Mahfuz and his team on the social marketing campaign for my e-commerce business, Shirinoku Ltd. I must say they did a fantastic job. Their communication was exceptional, always prompt to respond and act on our requests. Moreover, the return on ad spend (ROAS) was impressive, which made us extremely satisfied with their performance. I would highly recommend Mahfuz and his team for any social marketing needs!
Mahfuz and his team at Krypton IT Services are true professionals. Their deep knowledge of advertising best practices and friendly service made for an exceptional experience. Mahfuz's Facebook ads campaign started generating a hike in our sales volume from social media channels and our website from week one. I highly recommend them!
I had a fantastic experience working with Krypton IT Services. Mahfuz's Facebook ads campaign was highly effective and brought in a hike in our sales volume from social media channels and our website from the very first week. I highly recommend their services to anyone looking to maximize their advertising returns. Thanks again, Mahfuz!